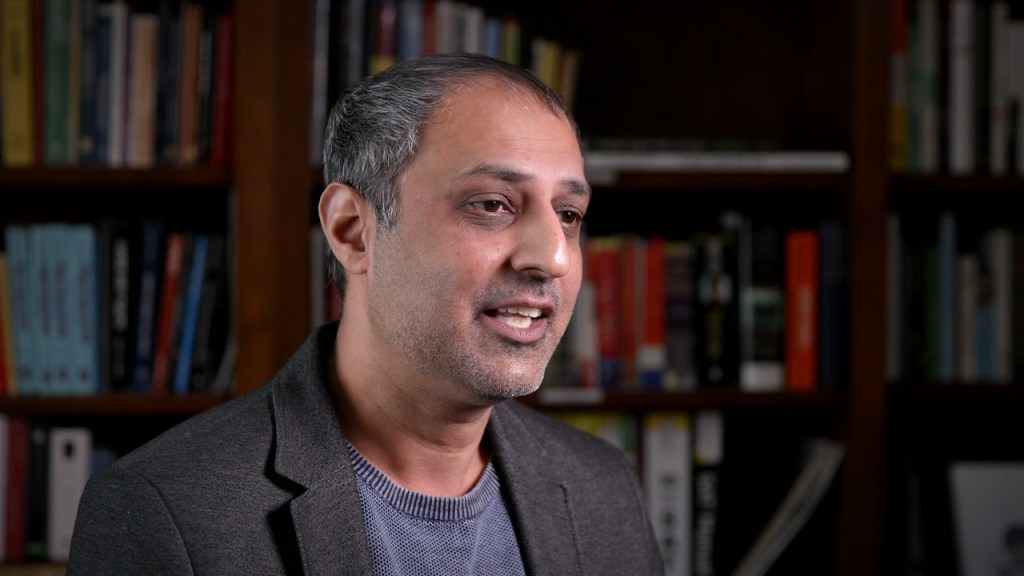 Calibration over control: A corporate insider's firsthand look into culture change and growth
Atif Rafiq, former executive at Amazon, McDonald's, Volvo, and MGM Resorts shares his views on building culture, embracing the unknown, and running teams "the calibration way."
Very few executives set out with a passion to build expertise in culture change, and neither did I. I started my career at digitally native companies like Amazon, then transitioned to pioneer the role of chief digital officer (CDO) at McDonald's and Volvo. Later on, I acted at the president level of MGM Resorts during the height of the pandemic and the economic disruption for travel and leisure.
Along the way, I discovered that great product or experience design only goes so far. I've found that imagining, creating and delivering what customers love—and fostering exceptional, high-performing organizations—takes a fresh way of working and a dramatic cultural shift. One piece of advice I share with leaders is to focus on "calibration over control."
Control, or calibration?
In a command-and-control culture, leaders prescribe not only the company's mission but also how the product or customer experience will take shape. This is risky, especially when it comes to growth strategy, because often it involves making sense of entirely new spaces and unknowns. Navigating new opportunities takes a fair degree of collective intelligence and discovery. When control is prevalent in the culture, it results in suppressing intellectual capital instead of unleashing it.
So what's the better alternative? Calibration. Calibration is a key feature of a culture in which curiosity in the day-to-day work of teams is alive and well. It best serves situations where constant adjustment is the norm. At the start of my efforts leading transformation at large enterprises, determining the North Star always began by defining the target state of the customer experience that would bring to life the company's ambition. The next step was to remove the limits. We gave teams permission to invent and create by asking ourselves questions such as "What would the business look like if we shredded it down and built it back today from scratch? And how could we work backward to get there?"
Leaders in the loop
Let's say your company has gathered a cross-functional working team around a common challenge. As leaders, the job is to foster the team's collective problem-solving skills, promote ownership and accountability, and integrate wider input from the company. The idea is to empower the organization to solve problems in ambiguous environments. It's where the biggest opportunities lie for employees and the business.
In a calibration world, leaders have to exhibit the highest level of constructive behaviors. They must ask clarifying questions instead of telling teams what to do. They have to adjust together with their teams instead of expecting perfect plans, and then measure people by the rate at which things are understood and fed into the strategic direction. The role is not a gatekeeper; it's more like the maestro of an orchestra, where a number of contributions matter.
Why culture matters
In the process of my transformation and change efforts, I learned that culture is critical for building high-performance organizations. To put it bluntly: Culture is the rate-limiting factor. To me, high performance means moving at the right velocity toward an ambition. In very high-performing cultures, velocity picks up quickly.
A calibration culture is essentially a learning culture, and creating it doesn't have to be complicated. It can start by being open to questions and creating a path for active learning. Don't be afraid to list the unknowns in the form of questions and build a plan to come up with high-quality answers based on exploration. Dedicate time for deep thinking. Connect what is being learned to planning to make planning more agile and improve the chances of success. With calibration, the inputs are more creative, more inclusive and much stronger.
Embracing the unknown
Calibration unlocks a learning culture that is more powerful than execution cultures, which emphasize the known commodities and established ways of doing things. Why is the shift essential? Unexplored territory comes with more unknowns than knowns, and this tends to be where execution cultures are unable to cope. A focus on rote execution lacks agility and the ability to dance with the unknowns.
Many companies try to become more agile through acquisitions or establishing innovation labs. Although these initiatives may spur fresh ideas, more is needed to give these efforts wings. Establishing new practices that fuel business agility at the core is really the only way forward to get lasting change and sustained progress.
A final thought
Today, my North Star extends to spreading and sharing the calibration approach across companies of all kinds, recognizing that there's an acute need for it at large incumbent companies. It's exciting and a huge step to define a culture where people nod their heads and say, "This is what corporate culture should be like." Calibration gives companies currency for attracting talent, talking with Wall Street, and directing the organization toward a common purpose. The value of making this shift can last years, especially if competitors have become stale and control-oriented.
Remember that fostering a culture of learning doesn't have to be complicated, and keep the rewards in mind. Many companies think they have learning cultures, but the diagnosis of whether it exists or not lies in the day-to-day work of your teams. When we make the space and create real intent to run teams in the "calibration way," the result is extraordinary—and the employee experience is better by far.
About Atif Rafiq
Atif Rafiq has been part of the executive committee of three large-cap global companies, working directly for their CEOs and interacting with their boards on transformation and strategy. He has held C-suite roles at some of the world's most-recognized brands, including McDonald's, Volvo and MGM Resorts, and draws upon a 15+-year career in Silicon Valley/digital-native companies, including Amazon, Yahoo and AOL, as well as startups.
He is a social media influencer, with more than 600,000 followers on Twitter and LinkedIn, and a newsletter following of over 50,000. He is an active speaker at conferences including MIT Artificial Intelligence Summit, Fortune Brainstorm Reinvent, Cannes Lions, South by Southwest, CES, Google I/O, Twitter Flight, and Web Summit.