How the Future Works
Unlock the power of flexible work with
this practical "how-to" guide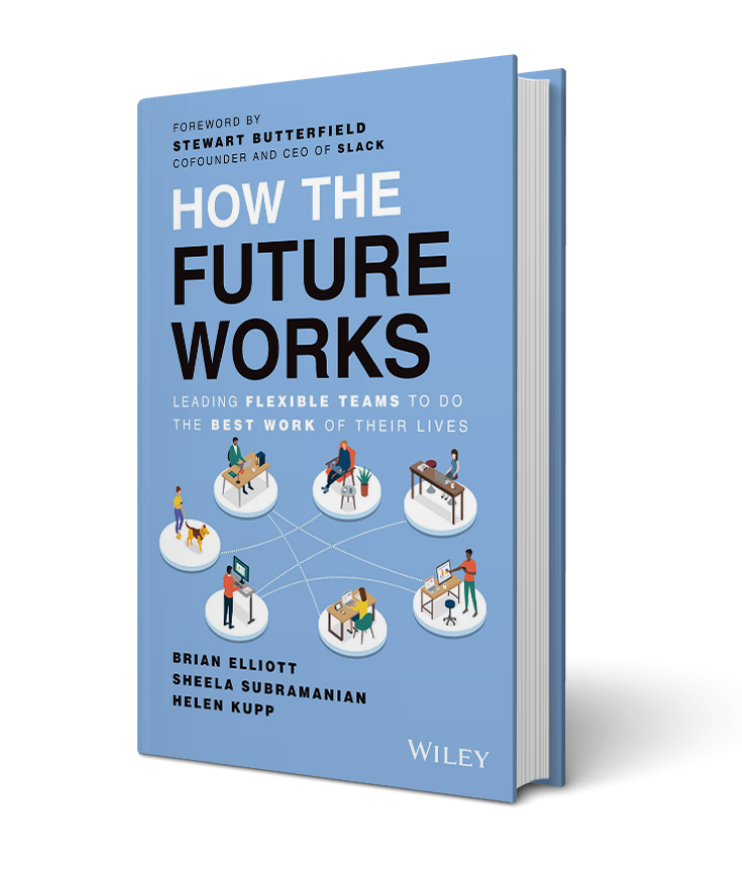 The way we work has changed.
The era of toiling nine-to-five, five-days-a-week in the office is being replaced by a better way — flexible work. But flexibility means a lot more than a day or two a week to "work from home" — 93% of your employees want more flexibility in when, not just where, they work. They want choice, and they are leaving their roles to find it. The most successful leaders will go much further than offering occasional remote work days — they will redesign every aspect of how work gets done, from redefining how organizational success is measured to training managers to make it happen.
How the Future Works: Leading Flexible Teams to Do the Best Work of Their Lives lays out the necessary steps to unlock the potential of your people and empower a flexible, high-performing team. It teaches readers to lead with purpose, to manage and measure differently, and to recognize that by letting go, you'll get more back than you thought possible.
Endorsements
We know flexibility is the future of work — the big question is how. This book combines the latest data with actionable advice on giving people more freedom without settling for less excellence.
I pay attention to the Future Forum. And if you're interested in folks who take in gobs of data, listen, ask useful questions, and make helpful judgements on how we might work now, you might too.
How the Future Works uncovers the key principles for building a culture that connects, supports, and inspires every employee in this new all-digital, work-from-anywhere world. It's an essential guidebook for transforming the way people work and unlocking their potential.
How the Future Works explains how to:
Establish leadership principles, commitments, and outcomes for truly flexible teamwork
Measure and assess productivity in a flexible workplace
Reskill managers to ensure a level playing field for all employees
Implement the infrastructure necessary to make flexible work successful
Using original research from Future Forum, a consortium by Slack, and global case studies from leading companies such as Genentech, Royal Bank of Canada, IBM and many more, How the Future Works offers concrete solutions and practical steps for building high functioning teams of talented, engaged people by providing them with the flexibility and choice they need to do their best work.
Download our Your Future of Work toolkit
Get the first step of the toolkit and receive the other six steps directly to your inbox.
Check out other playbooks and articles from Future Forum