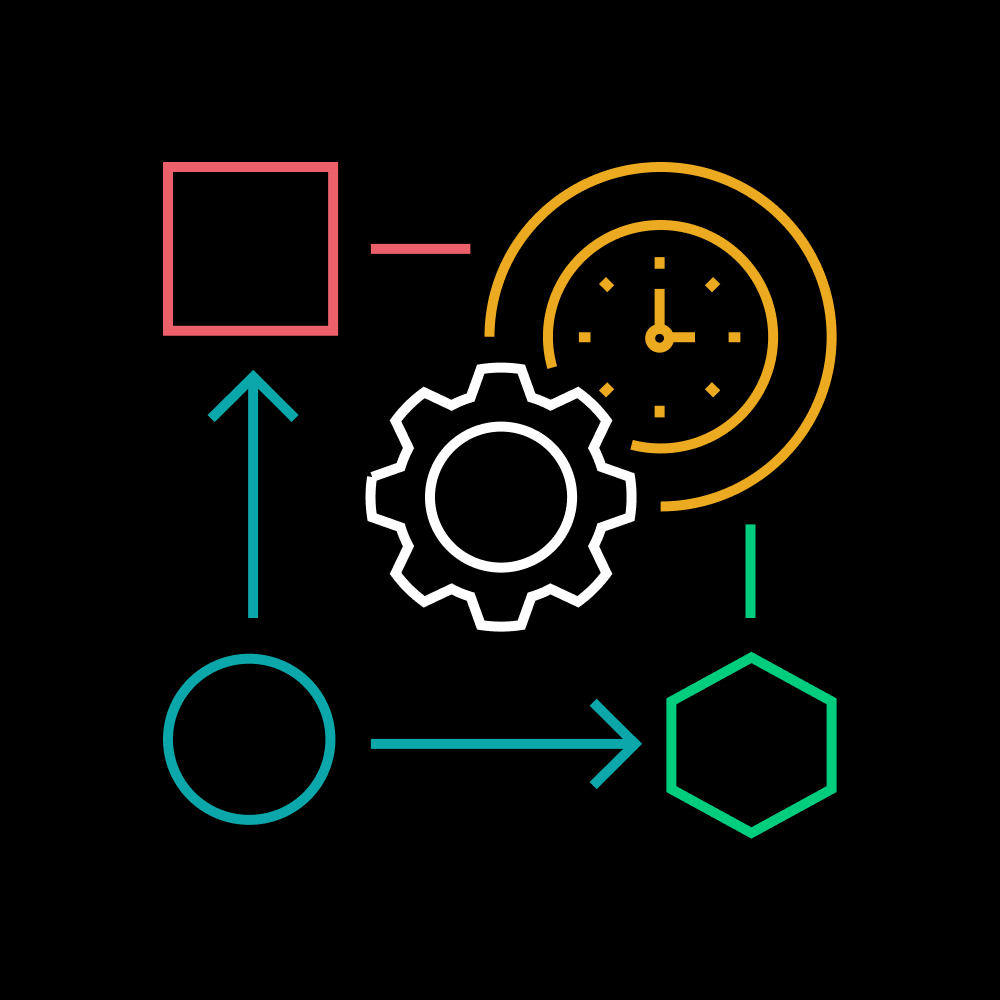 7 steps for redesigning work
What companies need to do to make the switch to a digital-first mindset
Posted June 16, 2022 by Anna Brown
"The demand for flexible work will only accelerate in the coming years" (CNBC)
"Want top talent? Give employees the flexibility they seek" (Business News Daily)
"The 9-to-5 schedule should be the next pillar of work to fall" (NY Times)
Daily headlines like these are sure to make executives pause to think, What's the magic formula for flexible work that'll help us win the battle for talent?
The tough truth is there is no magic formula, no single policy statement to make flexible work really work. As Rachael Allison, People Strategy Lead at Genentech put it to us, "One size fits nobody."
Determining the flexible work strategy that will work best for your organization and team will require a significant change in your company culture, processes, and infrastructure. But too often companies miss the bigger picture—and the larger opportunity—by devising a single top-down mandate for how many days employees need to spend in the office, which drives their best people away.
This all-too-common conundrum is what inspired us to write How the Future Works: Leading Flexible Teams to Do the Best Work of Their Lives. Through Future Forum's original research and our conversations with companies that are paving the way to the digital-first future, the book distills the seven key steps to making the flexible work transformation.
Each of the steps, which we've outlined below, will help you reimagine how the future works—and then design a framework that supports your new vision and drives results.
Step #1: Agree on your flexible work purpose and principles
Your flexible work purpose and principles are your WHY—a clear articulation of why flexibility is important to your company. When forming your purpose and principles, make sure you involve a diverse cross-section of employees to avoid the dreaded executive-employee disconnect.
"Don't be a focus group of one. Executive/employee work preferences may not be the same."

-Helena Gottschling, Chief Human Resources Officer, Royal Bank of Canada
---
Step #2: Create guardrails for behavior
Guardrails provide a framework for your flexible work principles by preventing double standards from developing across employee groups. Examples include:
Leadership guardrails to model flexible work behaviors
Workplace guardrails on office layout and avoiding "in-person favoritism"
Cultural guardrails around meetings and dismantling the 9-to-5 mindset
---
Step #3: Develop team-level agreements
Team-level agreements are guidelines that establish a digital-first inclusive working environment. They outline things like
values
schedules
meetings
building relationships
how to hold each other accountable
---
Step #4: Normalize a culture of learning
Finding your footing with flexible work is an iterative process. That means you need to prepare yourself—and your organization—to get comfortable with experimenting, learning, and making adjustments in both behavior and thinking.
"Create systems for experimenting with new ways of working and for sharing back what works and what doesn't. This will help you evolve into a flexible workplace that works for everyone and keeps evolving as your business grows and changes."

-Helen Kupp, Senior Director, Future Forum
---
Step #5: Create a culture of connection—from anywhere
Flexible work requires you to reimagine your headquarters. Create a digital HQ that allows people to connect, collaborate, and get work done no matter their time zone or physical location.
"'Digital-First' doesn't mean 'never in person,' so be intentional about how to redesign spaces to support highly desirable experiences that facilitate flexible work."

-Brian Elliott, Executive Leader of Future Forum
---
Step #6: Train your leaders to make it work—"soft skills" matter more than ever
Managers are not only buckling under the weight of outdated management expectations that don't apply to completing complex interdisciplinary work, but they're also struggling to build shared purpose among a diverse and distributed workforce looking for connection during unstable times.
"Managers need to shift from gatekeepers who conduct status checks to coaches who lead with empathy. They need to get to know the people on their team, not just the skill sets to get the work done. In short, the role of a manager needs a new definition."

-Sheela Subramanian, VP, Future Forum
---
Step #7: Focus on the outcomes
With the rise of remote and asynchronous work comes the revelation that traditional productivity and performance measures don't work. They haven't for a long time, and they're even more ill-suited to managing teams in a digital-first world.
"Moving from monitoring outputs to measuring outcomes frees your teams from the management practices of a bygone era—and creates opportunities to transform your organization from the inside out. "


-Deborah Lovich, Managing Director and Senior Partner, Boston Consulting Group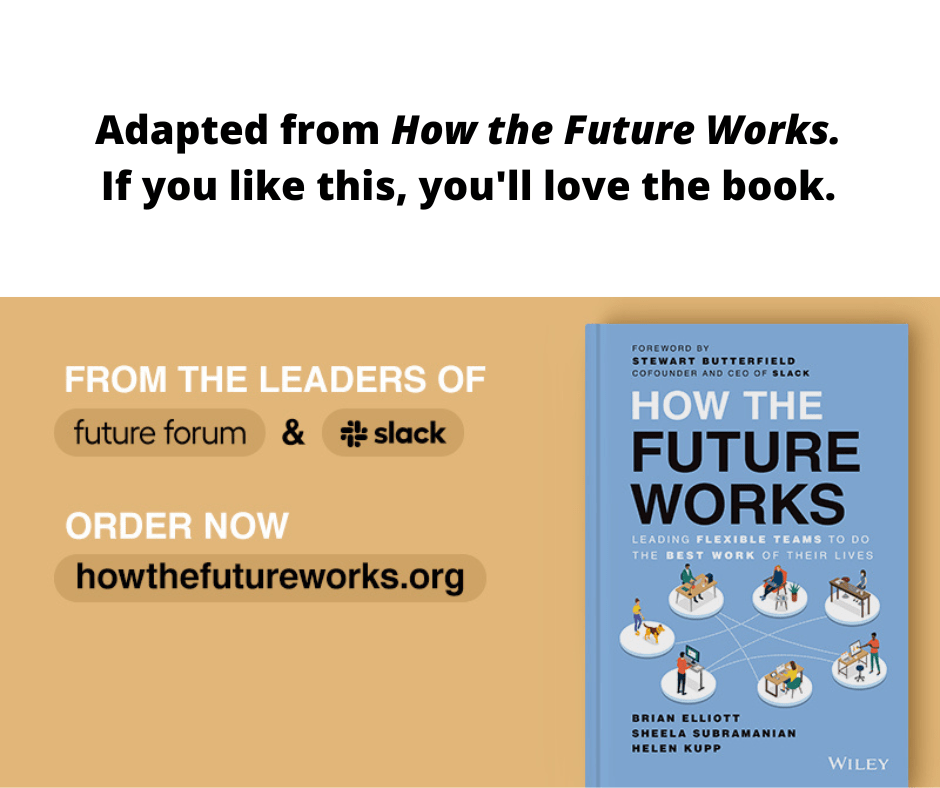 Want more?
Download our How the Future Works toolkit
Feeling ready and inspired to start your flexible work transformation?
We've got you covered.
Get the first step of the toolkit and receive the other six steps directly to your inbox.