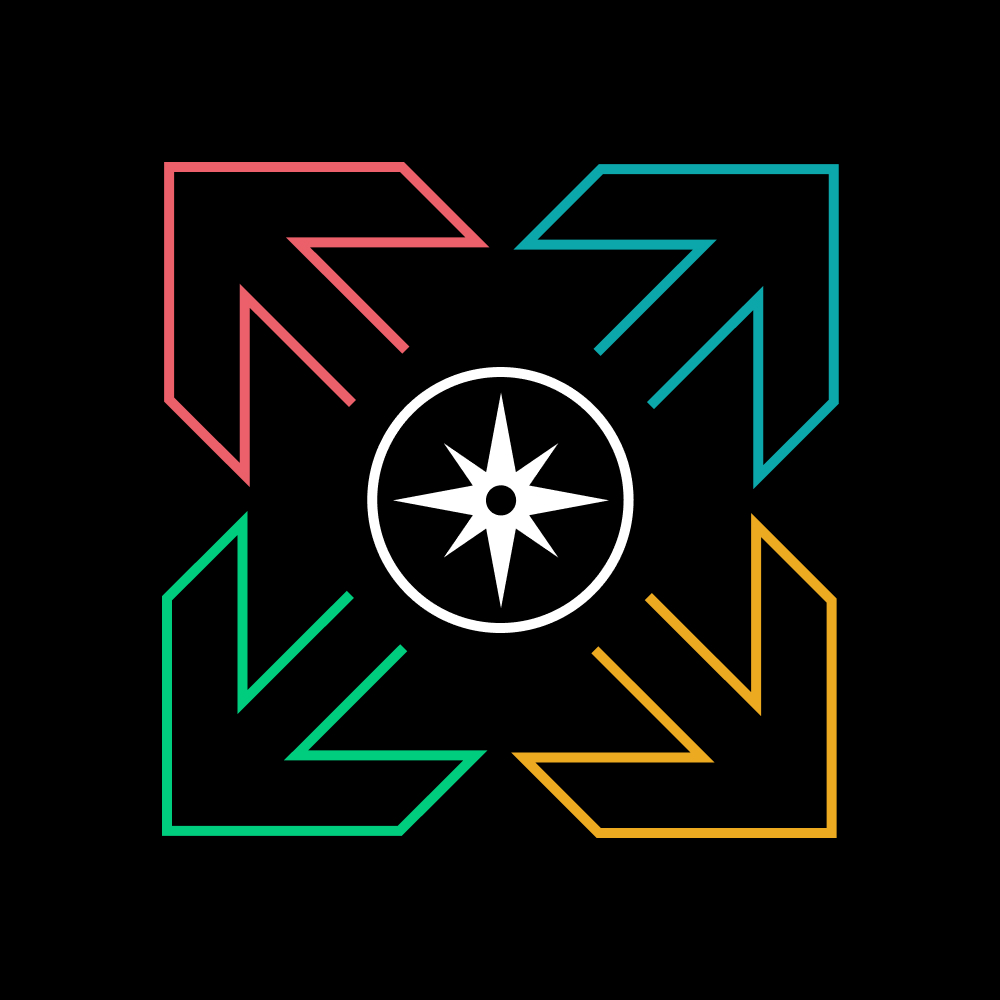 7 workplace resolutions leaders should set in 2023
Friends and founders of Future Forum reflect on what the data shows about how to keep today's workforce aligned, motivated, and inspired.
Posted January 11, 2023 by Eliza Sarasohn
'Tis the season to reflect on the past year and set intentions for the year to come. If you're leading a team in 2023, you're balancing a lot of concerns, from shifting economic headwinds to performance pressures to attracting and retaining top talent.
In this challenging and uncertain environment, productivity is top of mind for many executives. But what does it really mean, and how do you measure it? Katie Burke, Chief People Officer at HubSpot, has an unexpected take.
"I would like to erase the word 'productivity' from our discussions," Burke says. "Oftentimes when we're talking about productivity, it's coming down to monitoring… we're tracking how many times have you logged in, how many emails you've sent, are you green on Slack? That idea is rooted in the industrial revolution; it's not modernized to represent actual business results or employee output. Do I believe that employees should be measured on results? Absolutely. Do I think productivity is the best way to think about it? No. To me, 'aligned,' 'motivated,' and 'clear on results and impact' are far more important than productive.'"
If you're a leader looking to foster alignment, motivation, and clarity at your organization, here are the seven resolutions you should set to make 2023 your team's best year yet.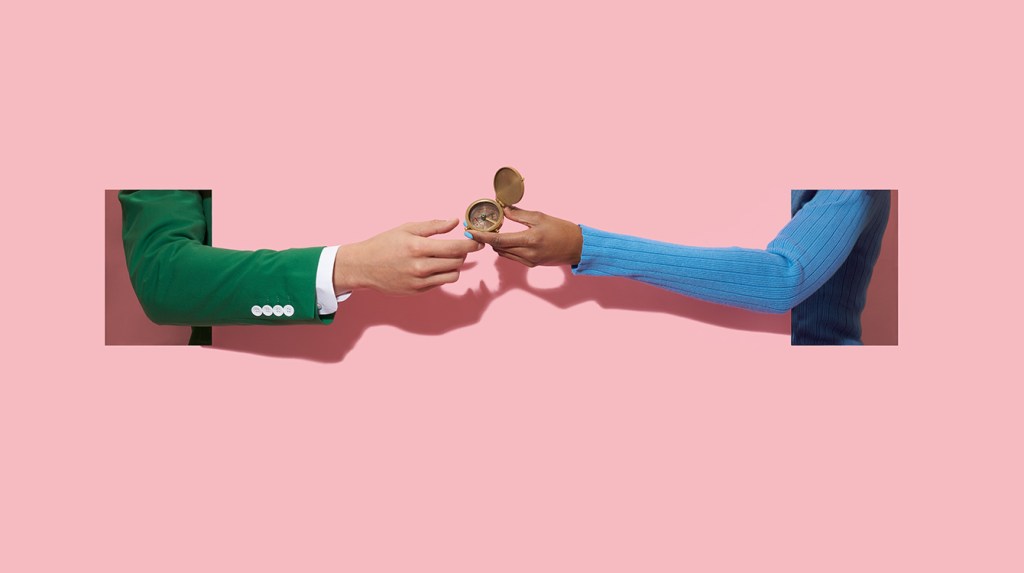 Resolution #1: Lead with empathy.
In challenging times, we often see leaders revert back to the command-and-control "my way or the highway" style of management versus the approach of leading with empathy and transparency. No matter the environment you're working in—during challenging times or during prosperous times—leading with empathy, listening to your employees, and making yourself available and accessible will keep people motivated and unlock performance.
Our research shows that people who believe their leaders are transparent and take the time to listen to employees feel nearly four times as high a sense of belonging with their teams and report more than six times more satisfaction with their work environment. Increasingly, qualities that were once thought of as 'soft skills'—empathy, emotional IQ, and the humility to admit you don't have all the answers—will become key requirements for managers."

– Christina Janzer, SVP of Research & Analytics and co-founder of Future Forum
---
Resolution #2: Make your workplace a magnet for diverse talent.
The data over the last few years has consistently shown that flexible work is of even greater importance to women, working parents, and people of color. In the coming year, we'll see that the organizations that are adopting and mastering flexible work practices will become magnets for diverse talent.
"Your DEI initiatives are inextricably linked to your flexible work initiatives. If you want to attract, retain, and advance underrepresented populations and make your workplace more welcoming and inclusive for women, LGBTQ employees, and employees of color, then you need to fully embrace and invest in flexible work. And pay close attention to common pitfalls, like proximity bias, which could easily torpedo a company's equity goals. All companies need to continue working on workplace equity to ensure that the talent coming in is able to stay and thrive!"

– Tina Gilbert, Managing Director at Management Leadership for Tomorrow, a founding partner of Future Forum
---
Resolution #3: Don't forget your deskless workforce.
The business world and the media have been fixated on hybrid work in 2022, but this focus misses the fact that 70-80% of global workers are "deskless"—those who cannot just bring a laptop home to do work. Organizations that make the work environment better for deskless workers—and for all employees—by providing more flexibility, personal growth, trust, accountability, and emotional connection will create a differentiated and sustainable advantage.
"There is so much to be done to make work better for deskless workers. Options range from structural changes, like flexing time and onsite benefits, to the human changes, like hiring frontline managers who inspire, nurture, coach, and grow talent. What is true is that all organizations must act now, regardless of their talent model, or risk losing the best talent in the year to come."

– Debbie Lovich, Managing Director and Senior Partner at Boston Consulting Group, a founding partner of Future Forum
---
Resolution #4: Reimagine your physical offices.
Offices will no longer fit the generic mold of a company's industry—tech, finance, legal, etc.—and will reflect real interests and needs of the people who work there. For many that will mean more places for team building and meaningful collaboration, for others, an increase in spaces for true individual focus and restoration. Offices that are redesigned to evolve with the way people actually work will stand out from the rest.
"Offices are getting an overhaul like we've never seen before. Think beyond meeting rooms and hotel desks and lean into interactive and vibrant environments that cultivate community, well-being, and trust. The best way to determine the right experience for your office is to engage your people and think differently about how design can support them."

– Joseph White, Director of Design Strategy at MillerKnoll, a founding partner of Future Forum
---
Resolution #5: Invest in your "digital headquarters."
Executives are recognizing that company culture and connection doesn't only happen in the office. Connection and collaboration have moved online—on digital tools like Slack—and astute leaders are realizing that they need to get on the platform and join the party to experience it.
"Company culture hasn't evaporated with the decline of the physical office. Today, the digital headquarters is the new office—it's where work gets done and where we communicate and connect with colleagues, all over the world. If leaders aren't participating on those platforms, it's almost like you're never in the office at all."

– Brian Elliott, Executive Leader and co-founder of Future Forum
---
Resolution #6: Embrace asynchronous work.
In the coming year, the trend of working "asynchronously" will continue to accelerate from buzzword to standard practice across the world's most innovative companies. Savvy employers will realize that asynchronous work eliminates the inefficiency of back-to-back meetings and allows people freedom to take back their time and to achieve greater focus and flow.
"During the pandemic, employers learned we don't need to do everything live and in-person, and in fact our work product gets stronger when we give people more time and space to contribute. Moving forward, more companies will begin adopting asynchronous practices that not only enable people to do their best work when it works for them, but also invite more perspectives, unlocking greater ideation and innovation."

– Helen Kupp, Senior Director and co-founder of Future Forum
---
Resolution #7: The in-office message is the new out-of-office message.
Leaders should think about using in-person time for "heads up" work, not heads down work. This means putting more intention and planning into when, why, and how to use in-person time, including investing in more meaningful onsite gatherings designed to foster interpersonal relationships and build team trust.
"In our recent Pulse research, 74% of surveyed desk workers reported the main driver motivating them to go into the office is to collaborate with coworkers and build camaraderie. As a result, we're going to start to see more companies devoting their in-person time to activities that meet that need."

– Sheela Subramanian, VP and co-founder of Future Forum