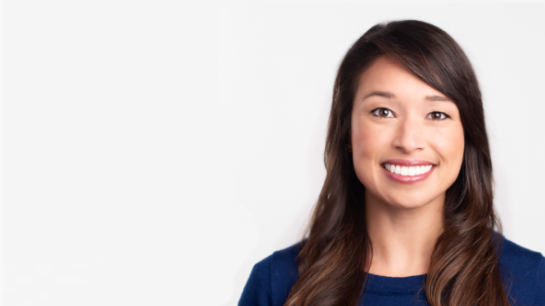 Building a "Virtual First" culture from the ground up
Since implementing a new approach to working, Dropbox has seen a threefold increase in applicants, 15% faster time to hire, and a 16% increase in diverse candidates.
Creating a more enlightened way of working—from where your employees are located to how they collaborate—takes courage, wisdom and a healthy dose of experimentation. Some leaders are hoping to "wait and see" what changes happen, post-pandemic. Others are designing the future of their workplaces with intention—especially the team at Dropbox. We learned more about the company's initiatives in a conversation with Melanie Collins, the Chief People Officer at Dropbox.
An opportunity to re-imagine work
Prior to the pandemic, Dropbox was far from a remote-first culture, with only 3% of employees working from home. When the pandemic shifted its employee base to a remote model, the company seized the opportunity to redesign work. Leaders began considering several options, guided by research and discussions with other companies about the development of a new working operating model. No one assumed that one model was a better option than the others, but the group recognized that they'd need to fill in gaps regardless of the choice.
Five guiding principles
To inform and back up decisions, the Dropbox executive team used data such as trends in the engineering product lifecycle, and company and financial goals. The team also took employee engagement data into consideration. Based on survey responses, 88% of people preferred increased flexibility and 84% stated that they were as or more productive while working remotely. For the 16% who responded unfavorably, there were two main challenges: the stresses of home-schooling and caregiving, and less-than-ideal work environments at home.
Based on the data and discussions, Dropbox leaders laid out five guiding principles:
Support the company mission: to design a more enlightened way of working
Provide flexibility and freedom for employees
Preserve human connection while maintaining a level playing field
Support long-term business health
Maintain a learning mindset by being flexible and adaptive
Why "virtual first" made sense
In discussing the right model for the company, Dropbox deliberately elected not to adopt a generic hybrid model. "[The hybrid model] seems like the ultimate solution in flexibility, but it creates two very different employee experiences that could result in issues with inclusion, or disparities with respect to performance or career trajectory depending on whether you are in the office or remote," explains Collins.
After careful consideration, Dropbox leaders decided on a "Virtual First" policy that would make distributed work the primary experience for all employees. The company formally rolled out its Virtual First strategy and provided everyone with The Dropbox Virtual First Toolkit, an open, evolving guide of useful "how to" content based on the experiences to date, with topics ranging from team leadership to task prioritization.
Maintaining team connection, both virtually and in-person
One major area of concern: human connection. "We spent a lot of time discussing how to default to solving problems asynchronously and looking at performance based on results, not 'busyness,' " says Collins. "We also set 'core collaboration hours,' which are four-hour windows for synchronous collaboration, aligned to time zones versus anchoring to physical locations. The intent of this setup is to encourage non-linear workdays where employees gain more control of their time and have more time for things like deep work."
Executives loved the idea of setting core hours, but it took a while for people to learn how to implement it in a meaningful way. "[For meetings], we told everyone to focus on the three D's: discuss, debate and decide. If you're not doing that, then there's probably no need for the meeting," Collins explains.
To support in-person needs, Dropbox is creating Dropbox Studios—collaborative spaces that will open in summer of 2021 (public health guidelines permitting). Dropbox Studios will feature conference rooms, floor-to-ceiling whiteboards, and cozy areas for people to connect. There's no specific utilization requirement for using the Studios, and they should be used as needed, but executives expect distributed teams to come together live at least once per quarter. "Think of Studios for things like strategy meetings, in-person learning experiences like leadership development courses, team events and culture building," says Collins.
While Dropbox is embracing the Virtual First model, the company emphasizes the need for episodic in-person interactions. "People will conflate Virtual First with virtual-only. One of our principles is to preserve human connection. That's why we recognize the value of in-person meetings," says Collins.
Perks are not one-size-fits-all
Dropbox HR also began reimagining all processes for supporting employees. This redesign includes a perks allowance that lets employees choose based on what matters most to them: access to individual workspaces, caregiver support, food, wellness, and so on. The company established companywide PTO days and introduced "unplugged" PTO whereby people can elect to automatically turn off notifications on their phones. The company is also offering distributed work relocation packages and has approved 100 so far.
Transformation through leading by example
Throughout the process, Dropbox executives are guiding the transformation. Two executives, one in HR and one in Design, head up a broader Virtual First team of 100 other executives who are assigned to different working groups, including product strategy, technologies and tools, Dropbox Studios, Virtual First Toolkit, and change and communications.
The movement was truly cross-functional to bring the related work streams together. The executive team gave a standing update at the Dropbox company all hands and ran an "async-by-default mindset" campaign to the broader organization. The team also doubled down on frontline manager support with sessions dedicated to helping managers develop as Virtual First leaders.
The decision to have HR and Design executives be the primary leads paid off internally and externally. Dropbox wanted to ensure that changes in how teams work were a reflection of its mission and its product direction, as well as an example for others. In addition, bringing multiple perspectives often helped solve thorny issues. For example, when leaders were struggling with the concept of core collaboration hours, Dropbox VP of Design Alastair Simpson laid it out as an infographic, and the concept instantly made sense.
"It's important that this isn't an HR exercise, but that Design and Tech are integrated into the process and have real ownership," says Collins.
Measuring outcomes—and tweaking what's not working
Dropbox leaders are monitoring and evaluating the outcomes using performance data, surveys, focus groups and information about Studio utilization. Decisions are guided by questions such as, "Are we meeting goals and financial objectives? Are we getting more distributed over time? Is the Virtual First Toolkit being adopted?" One key goal for leaders is distributed hiring. Although it's still early, Dropbox has seen a threefold increase in applicants, 15% faster time to hire, and a 16% increase in diverse candidates.
"We know we won't get everything right," says Collins. "We need to share results transparently and be willing to undo things that don't work. We need to show that we're taking employee feedback continuously. We're also looking at data such as Studio utilization to inform potential policy changes or tweaks to the design of the spaces."
Collins notes that measuring success will take time, and continuous adaptation will be woven into the fabric of the company. "This decision also represents a deliberate shift in our value proposition away from in-office entitlements and perks toward flexibility and work/life harmony," she says. "We understand that this model is not for everyone. Many employees at Dropbox did not purposely choose a remote-first workplace and we know and expect that this may result in some turnover while we build for the future."
As Dropbox continues its journey, one thing is certain: The company is an exemplar of how to build a model for the future of work that supports all employees with empathy and intention, while driving business results at the same time.
Results
Dropbox has seen a threefold increase in applicants, 15% faster time to hire, and a 16% increase in diverse candidates.