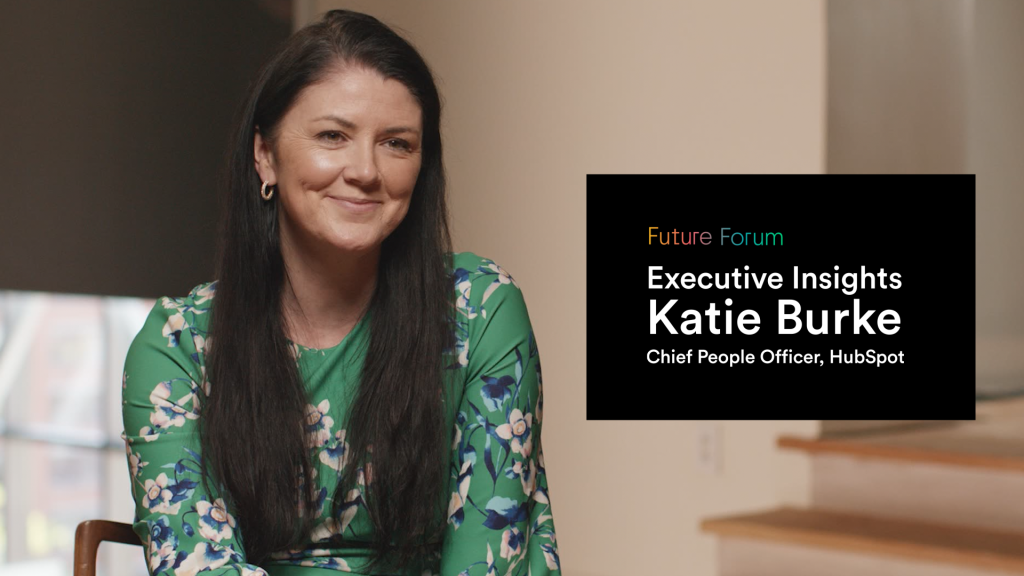 How HubSpot builds connection in a distributed workforce
HubSpot's Chief People Officer Katie Burke on how the company creates in-person connections and community with purpose
Prior to 2020, HubSpot—a CRM platform company with more than 7,400 employees—was "remote-ish" says Chief People Officer Katie Burke. "About 10% of our employees worked remotely, so it was a muscle we were flexing, but not very often."
But early in the pandemic, HubSpot leadership decided to make a longterm commitment to hybrid work, allowing employees to choose their work location preferences annually, just like an open enrollment for their benefits.
As a result, Burke says HubSpot has now grown its employee base significantly, with "engaged and energized" employees across more than 13 locations globally.
"A culture doesn't live in our hallways, it lives in our hearts," says Burke. "I believe people can be productive from anywhere, working in any style."
In the video above, Burke shares her top tips for building connection across distributed teams.