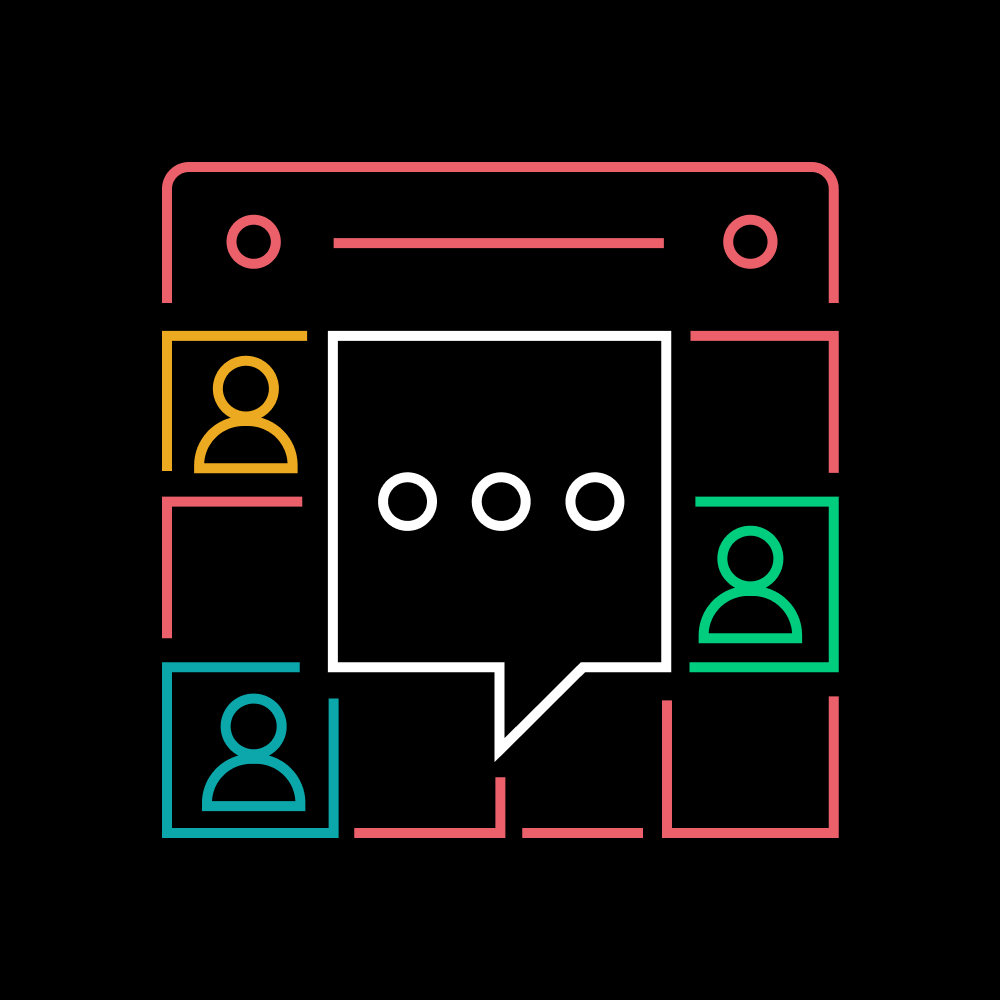 Diversity, equity, and belonging in the workplace
On October 27, the Future Forum hosted an academic summit titled "Diversity, equity, and belonging in the workplace." The goal of the event was to get the academic perspective on two key themes: how to build an anti-racist organization and the future of how teams should operate.
Posted October 29, 2020 by Sheela Subramanian
On October 27, the Future Forum hosted a live summit titled "Diversity, equity, and belonging in the workplace." The goal of the event was to get the academic perspective on two key themes: how to build an anti-racist organization and the future of how teams should operate.
Sheela Subramanian, Senior Director of the Future Forum, was joined by six illustrious academics to discuss what it means to advance Diversity, Equity, and Belonging (DEB) within today's digital-first organizations. Our academic speakers were: Evan Apfelbaum, Denise Lewin Loyd, Brian Lowery, Quinetta Roberson, Sherry M.B. Thatcher, and Ella F. Washington.
Sheela set the foundation for the ninety-minute conversation by sharing what DEB is and why it matters more than ever to understand the connection between diversity, equity, and belonging. She also reviewed results from the Remote Employee Experience Index, a Future Forum survey of more than 9,000 knowledge workers worldwide. One key finding: inequities in the workplace remain glaring.
After her introduction, the academics provided short summaries of their research. Each of them shared actionable insights that can help leaders implement new policies and practices that can help promote and support DEB.
Acceptance of uniqueness is key
An important tip from Sherry M.B. Thatcher is that belonging in teams relies on "identity comprehension", or the acceptance of uniqueness. She added that the virtual environment fosters this acceptance.
"Belonging means that others see me how I want to be seen. Sometimes people feel freer to express their identities in a virtual environment. Managers and leaders have the opportunity to create that environment. We can ask people to share small pieces of their identity that over time fosters a sense of belonging."

Sherry M.B. Thatcher
University of South Carolina
Call to action: Make space in team meetings and one-on-ones to give people an opportunity to share what makes them unique.
It's not just about the starting line
Stanford University's Brian Lowery kicked off with a social psychology perspective of how different people perceive inequities in the workplace.
"People think about inequity as the starting line. We decide where people should be and compare everyone to that. The reality is that the starting line doesn't exist. The starting line changes how people think about the race. Where before we just had an unfair company or an unfair race, now you can point to different people in the situation who have too much or too little."

Brian Lowery
Stanford University
Call to action: Inequities in the workplace exist and naturally create an uneven playing field for your employees. Keep this reality in mind when leading and shaping policies and be cognizant of how and to whom you offer opportunities to in your organization.
Diversity is hard work, but that's a good thing
Evan Apfelbaum shared his findings about how and why diversity may seem difficult, but is ultimately beneficial. In addition to bringing more perspectives to the table, diversity also pushes all team members to work harder, both socially and cognitively, and in different ways. On an organizational level, diversity equips companies to adapt better to external and internal events (most recently, Covid-19).
"Diversity creates friction… is friction advantageous? It pushes people to work harder and think in different ways."

Evan Apfelbaum
Boston University
Call to action: Invest in recruiting and retaining a diverse workforce. Be cognizant of potential friction in team dynamics, but do not sacrifice the short-term discomfort for the long-term benefits for both your people and your company.
There really is strength in numbers
Denise Lewin Loyd shared her insights on what happens when 1, 2, or 3 "dissimilar" representatives join a team. Her findings might be surprising to some, but not to others who've been added to teams. The magic number when it comes to making diversity work is 3. One changes everything, but 2 isn't always good. With 3, the dissimilar people start being seen as individuals. And, with 3—an odd number—it's harder for the team to splinter into competing factions.
"Diversity really can promote expression of unique and dissenting perspectives that help us be more innovative and more creative, and make better decisions. And the best part…those unique perspectives don't only come from the minority…but majority group members also share more unique information in the presence of diversity."

Denise Lewin Loyd
University of Illinois at Urbana-Champaign
Call to action: Be aware that moving the needle in improving equity in the workplace may mean bringing 3 or more "dissimilar" people onto a team.
People at the top need to be vulnerable about their failures
As both a professor and a leadership coach at her company, Ellavate, Ella F. Washington spoke about "performative wokeness." Although she provides executives with opportunities to fail and learn during her training, leaders frequently try to convince her how woke they are and how far along they have come in their own individual training. Then they struggle in scenario training. This suggests that there is a disconnect between how versed in DEB practices leaders think they are, and how they act in the workplace.
"Leaders need to talk about when they have failed: made mistakes, committed microaggressions, when they offended someone, etc. Until we make it okay for people at the top to commit and learn from mistakes, this will persist."

Ella F. Washington
Ellavate Solutions
Georgetown University
Call to action: Leaders need to be vulnerable about their failures in order to move forward.
More to navigate
Quinetta Roberson provided thoughts about how to create a culture of belonging that begs further exploration. There's a need to go beyond the individual and think about the team, team skill sets, and collaboration. Teams, after all, have synergies.
"How can we have a focus on performance and how people want to tell us how they want to contribute? How can people have a voice? Not just agree, but also debate and offer criticism."

Quinetta Roberson
Michigan State University
Call to action: Be aware of the team, team skill sets, and collaboration dynamics in creating a culture of belonging.
Explore the full session
The summit closed on the note that in this giant, unplanned work experiment caused by the pandemic, it's not just about diversity training. It's about building practices in the heart of companies that drive inclusivity. People are expecting and trusting business leaders to be a big part of the solution. This insightful summit provides practices that you can take back and implement in your organizations.
To learn more, watch the live summit below.