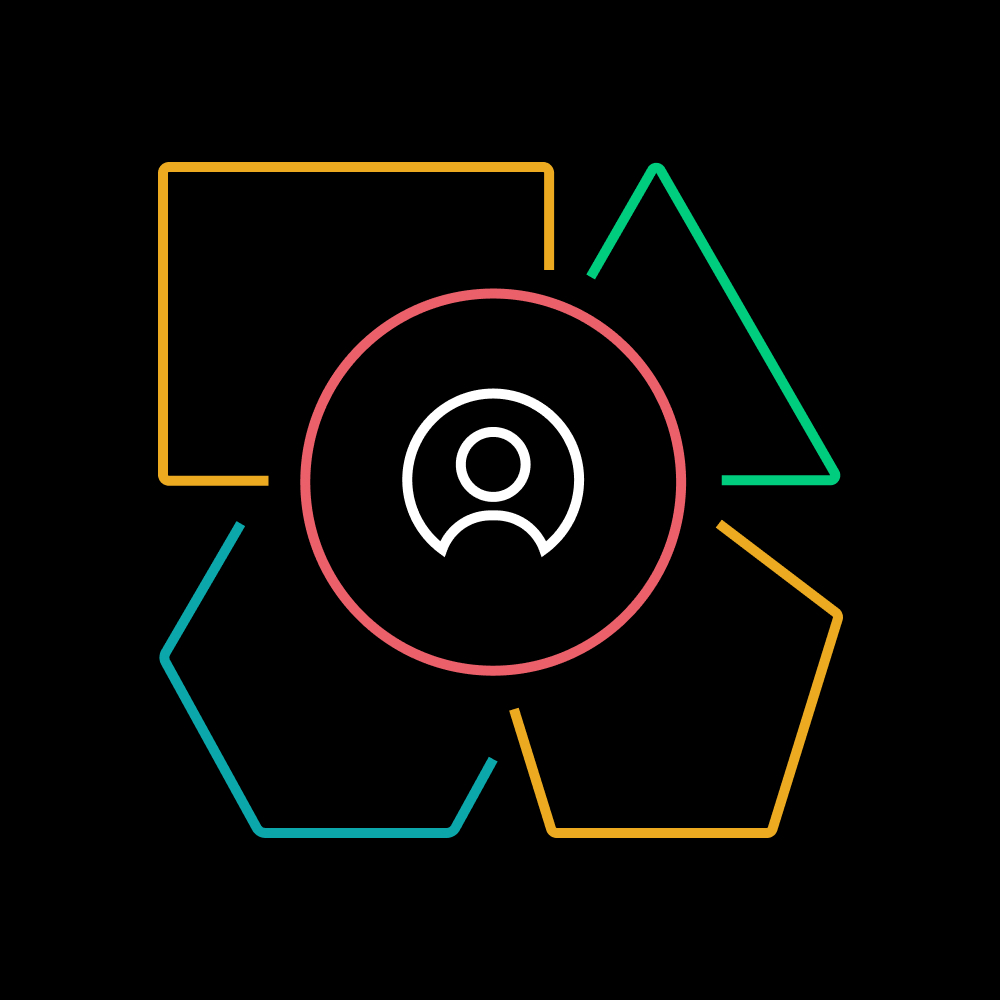 Executives need to step up support of their Black communities at work
Time to participate, listen, and take real action
Posted February 17, 2021 by Helen Kupp
Summary
With glaring instances of racial injustice and inequity topping the 2020 headlines, Black Employee Resource Groups (ERGs) have fostered community among employees, but ERGs' efforts can only go so far. In order to genuinely support Black employees, there are several tactical actions leaders need to take, starting now.
Top 3 takeaways
Work starts from the top: ERGs won't thrive without executive sponsorship, listening, and true action to support the community's needs.
ERGs add value to the perspective, but they are not a magic potion: Leaders must authentically make change by improving diversity amongst senior leadership.
Equity is everyone's responsibility: Black community leaders cannot shoulder this burden alone, and they should be compensated for the "volunteer" work they do in ERGs.
---
The dire need for action

In 2020, the realities of racial inequity jolted to the forefront of society. The murders of Breonna Taylor, George Floyd and countless other incidents of police brutality against Black Americans sparked worldwide protests and wider recognition of systemic racism in our nation.
We collectively began to wonder: how can we as coworkers and leaders help? What can executives and others in the workplace do to address these glaring inequities and injustices? In an effort to answer these questions and do something to affect real change, Black communities and leaders very quickly took on larger roles in serving as a conduit for organizations to support, listen, and learn from the Black experience and find ways to make a difference.
"We saw the abrupt shift in focus from work to concern for folks' loved ones, friends, and families. There's so much frustration and anger with the system. We thought it was important to jump into action right away. First and foremost, we had to create a safe space for people."

Alex King
Lead of Mahogany at Slack
"The focus of the world was on our community, which is already hot enough without the attention. How could we come together to create a safe space of belonging? How could we create learning spaces for our allies to better learn and support us and speak in these groups? From there, we completely changed everything."

Alane King
Lead of Blackboard at Pinterest
Equity is everyone's responsibility, especially in the workplace
While many Black community leaders took action and stepped up when the community needed them most, they cannot shoulder this burden alone. Research from Edelman shows that people don't trust the government to fundamentally address systemic racism in the US. Instead, nearly two-thirds of the survey respondents want companies to take a more active stand—speaking out against violence inflicted on those participating in protests, for example.
Companies and executives can start by stepping up day-to-day support of their Black employees, who feel disproportionately disenfranchised in the workplace. Data gathered by Future Forum confirms what most of our Black colleagues already knew too well — racial injustice extends into work and the employee experience, in the US in particular. Black employees overall felt like they were less likely to be treated fairly at work, have a supportive manager, or be able to count on co-workers. This sentiment translates into an ever-present challenge of Black employees feeling like they have to disproportionately go out of their way to ensure their manager or employer knows that they are working — the 2nd most cited challenge for Black employees, compared to 8th for White employees (Source: Q4 2020 REEI).



Source: Future Forum REEI Q4, data for US employees only
Another vital step is to start increasing support of Black Employee Resource Groups (ERGs). We talked to ERG leaders across companies like Slack, Pinterest, Twitter, and Workday to highlight some of the most important actions leaders can take to support their communities. What we found is that one of the most important elements in the success of ERGs is commitment from executive sponsors.
Ensure that executives and business leaders are sponsoring ERGs

One thing is clear: change starts from the top. It's up to executive sponsors to help accelerate goals and advocate for the community in leadership and company decisions — and not just the leaders assigned to the task. Sponsors need to be senior enough and fully engaged so they can open doors to the resources and connections that help advance ERGs' goals.
"Make sure you have a good executive sponsor—one you can be honest with and open with, where you don't have to walk on eggshells, because this is just not the time for that."

Brianna Mills
Lead of Black at Workday
"One thing we've benefited from is the ability to go and talk about what's going on, or what we need across different business leaders of the organization, not just from the one executive designated as our executive sponsor."

Alex King
Lead of Mahogany at Slack
Executives need to make time to connect with the community
Your Black employees want to be heard and seen. Making time and genuinely listening is the first and most important act leaders can make in understanding the struggles and experiences of ERG members. As Alex King, lead of Mahogany at Slack, noted, "People are facing real emotional challenges, and it's about creating real dialogue between leadership and the community."
"We pulled together the Mahogany Group, and there were people in tears who needed to be able to talk to our CEO and just say 'You know, I'm hurting. I don't feel like myself.'"

Mikaela Smith
Lead of Mahogany at Slack
More importantly, it's about using this moment to create an ongoing dialogue. Systemic racism is not going away overnight, and one conversation doesn't wipe away 400 years of discrimination and the emotions that comes with that. Executives need to keep a pulse on community needs, an open door for discussion, and understand that long term sustained investment is required.
"We now have a standing quarterly meeting with our CEO and Chief Diversity Officer, and that started a week after George Floyd was murdered. I've never cried and mourned in a meeting before, and just the fact that we felt comfortable enough to do that with our leaders meant a lot."

Brianna Mills
Lead of Black at Workday
Take concrete action to support the community's needs

But it's time to do more than just hear people out. Although it is vital to listen to ERG feedback, the next step is even more important: learn what will make a real substantial difference for community members. It is going to take true culture change: in the form of remaking the C-Suite, hiring and advancing more Black employees, or even providing paid sick or family leave. There's no one solution, but what is clear is that business as usual won't cut it anymore, nor will timid measures.
"It's important that we're not going to just have a talk about what's going on. We're going to plan and act on how we move forward."

Alane King
Lead of Blackboard at Pinterest
In listening to ERG feedback and building a plan of action, companies can leverage ERGs as an essential cornerstone of diversity and inclusion strategy for the company. ERGs have the potential to be the strongest advisors, thought leaders, and change agents within an organization. For example, ERGs and their leaders deeply understand the needs and and experiences of underrepresented groups, and can use those insights to help organizations tailor career development programs that are specific to each group's culture and differences. Black at Workday created a mentorship program called DevelUP, and Slack launched a sponsorship program for employees of color called Rising Tides.
"I've been involved with Black ERGs in the past, but I have never understood the power of an ERG until this year."

Mikaela Smith
Lead of Mahogany at Slack
Compensate your ERG leaders for the additional work and emotional burden they carry
As companies grapple with concerns about racism, ERG leaders have seen their "volunteer" workload dramatically increase as they spend more time in leadership meetings, helping their organizations respond to current events in meaningful ways, offering emotional support to hundreds of community members, and personally processing their own emotions and experiences with systemic racism.
Brianna Mills, lead of Black at Workday, said it best when she described the lead role: "This is volunteer work, and we are all exerting a lot of emotional work in addition to our full-time jobs."
Yes, it's important to get feedback from the ERG leaders and community about the company's public statements about Black Lives Matter. But be careful not to ask your Black ERGs to fix society's race problem. Set clear, thoughtful boundaries about what ERGs should own, and what they shouldn't when it comes to responding the racial violence or systemic discrimination.
"We needed to be thoughtful about what things Pinterest should own and what things Blackboard should own. For example, Blackboard hosted and planned all of the things we're doing in February for our community. But if our marketing team wants to do something externally with Black History Month, that's not something that we should have to do and include in our planning. It's about figuring out how to do everything we want to do and have clear ownership lines."

Brea Hall
Lead of Blackboard at Pinterest
It's clear this past year that the work of ERGs is not just a side hustle but a critical part of a business' strategy and diversity effort. Increase support for that work by compensating your ERG leaders, as Twitter announced, for the real work they undertake and accomplish.

"ERG leaders at every company put in extra hours every week to support its members in various ways. Having to balance ERG work and our full time roles is not an easy task and can sometimes cause stress. Twitter choosing to compensate ERG leaders was a tremendous milestone. It showed that our work does not go unnoticed and how appreciated it is."

Marvin Williams
Lead of Blackbirds at Twitter

More work beyond ERGs
Stepping up leadership support in the right ways for ERGs is a first step, but not the only step that companies and leaders need to take to truly do the work in addressing systemic racism. In 2020, the Washington Post found in interviews with over 17 current and former ERG leaders that though "many welcomed the visibility and access to upper management, they also worried that these programs can give business leaders a pass on diversity by allowing them to demonstrate support for minority groups without diversifying the people in charge."
ERGs are an important effort towards giving marginalized employees a voice and a platform for change, if supported well. Alongside that, companies also need to continue to improve their representation across the most senior leadership ranks.
A final word
More than 50 years ago, the Civil Rights Act banned discrimination based on race, color, religion, sex or national origin, yet we're still having the same conversations and Black people are still struggling disproportionately. Supporting Black communities, hearing them, and finding solutions is a good place to start, but more corporate leaders must take genuine measures to address leadership and workplace inequality. The Edelman research shows us that our employees are expecting and trusting our business leaders to be a part of that solution. The time to act is now, and perhaps the workplace can finally be the birthplace of a hopeful new beginning that charts a course for greater equality and justice in the broader society as a whole.
---
Contributors