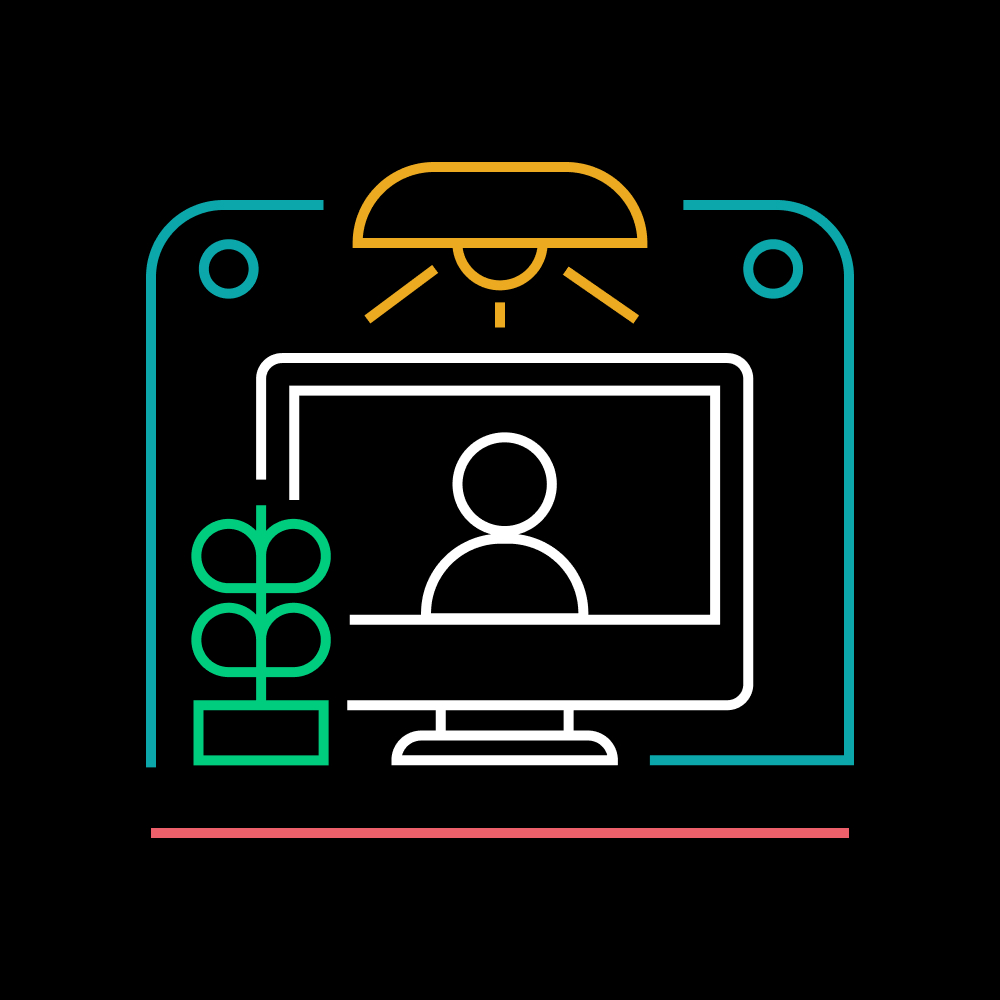 The post-pandemic office: What we're seeing so far
A conversation with real estate and workplace design experts about what's next
Posted March 17, 2021 by Sheela Subramanian
Top-of-mind these days: with companies adopting more flexible work models, what are we going to do with our office? Among leading executives in the real estate and workplace design industries, one theme is consistent: the status quo will no longer cut it and new offices will take on different sizes and shapes. 
Top experts in workplace redesign—Cuningham principal and executive director of work Nina Broadhurst, Heidrick & Struggles Managing Partner Billy Dexter, Intuit Vice President and Chief Real Estate Officer Chris Glennon, and Steelcase President and CEO, Jim Keane shared their views as part of Fortune's Reimagine Work Summit. Their top concern emerged as balancing health and business needs—maintaining social distancing at the office while making sure people still have the ability to collaborate and interact—and ensuring that new office spaces are inclusive.  
"We're going to be looking at how to redistribute space in the office, with more space between desks and more space for focus. At the same time, companies will be looking at how they organize their work. We will find a balance between the digital and the physical presence. To some degree, that might mean a reduction in the number of big wide open-space offices."

Nina Broadhurst
Principal and Executive Director of Work, Cuningham
Not missing the commute, or the flights
Billy Dexter from Heidrick & Struggles shared a different perspective, because his firm has decided to have everyone work from home permanently. He and his wife are both working from home and reconfiguring work in the virtual world. He feels they have become more efficient, especially now that they no longer have to commute or catch early-morning flights. He's also able to connect with colleagues via regular Zoom calls, coffee catch-ups and virtual Happy Hours. 
"We're over-indexing on having virtual meetings and speakers and conferences to try and keep our culture intact. We've reduced our office size down to 25% so we can go to the office if we need to. So far, so good."

Billy Dexter
Managing Partner, Heidrick & Struggles
Intuit has had a different experience, after reopening offices and then having to close them again. Chris Glennon has found that leaders can forecast what might happen, but it doesn't always turn out that way and the key is to keep adapting. 
"We are embracing a hybrid environment that will adapt in the way people want to work and the behaviors of teams. We're taking the 'form follows function' approach. Sometimes people need to collaborate; other times they need a heads-down, focus area. We are maintaining the culture of connectedness and innovation that drives our business."

Chris Glennon
Vice President and Chief Real Estate Officer, Intuit
Another unique perspective comes from Steelcase, which saw immediate demand soar for products such as plexiglass dividers. Based on demand, clients are looking for more permanent solutions to create private spaces where people can focus. 
"People are looking to create more natural division and separation for people like small, freestanding architectural solutions that allow you to go in and close the door. There's more demand now for rooms in which people do actual work when they're together, and that requires different kinds of furniture."

Jim Keane
CEO and President, Steelcase
Prioritizing diversity and inclusion
All the leaders agreed that new office spaces need to support and promote diversity and inclusion. 
"The new office culture is going to demand diversity, equity, and inclusion. After the social unrest of 2020, employees are demanding change, and they want to see actual progress. ERGs are going to be even more critical now. They need support and budgets."

Billy Dexter
Managing Partner, Heidrick & Struggles
Diversity and inclusion can also be supported by establishing more flexible schedules and places for work, and being sure that there's equity when people are using both digital and physical spaces. 
How leaders reimagine the role of the office will have an impact on recruiting, retaining, and engaging top talent. It will take experimentation and adaptation to get it right, but the effort will be worth it. 
Watch more on the Future Forum YouTube channel.