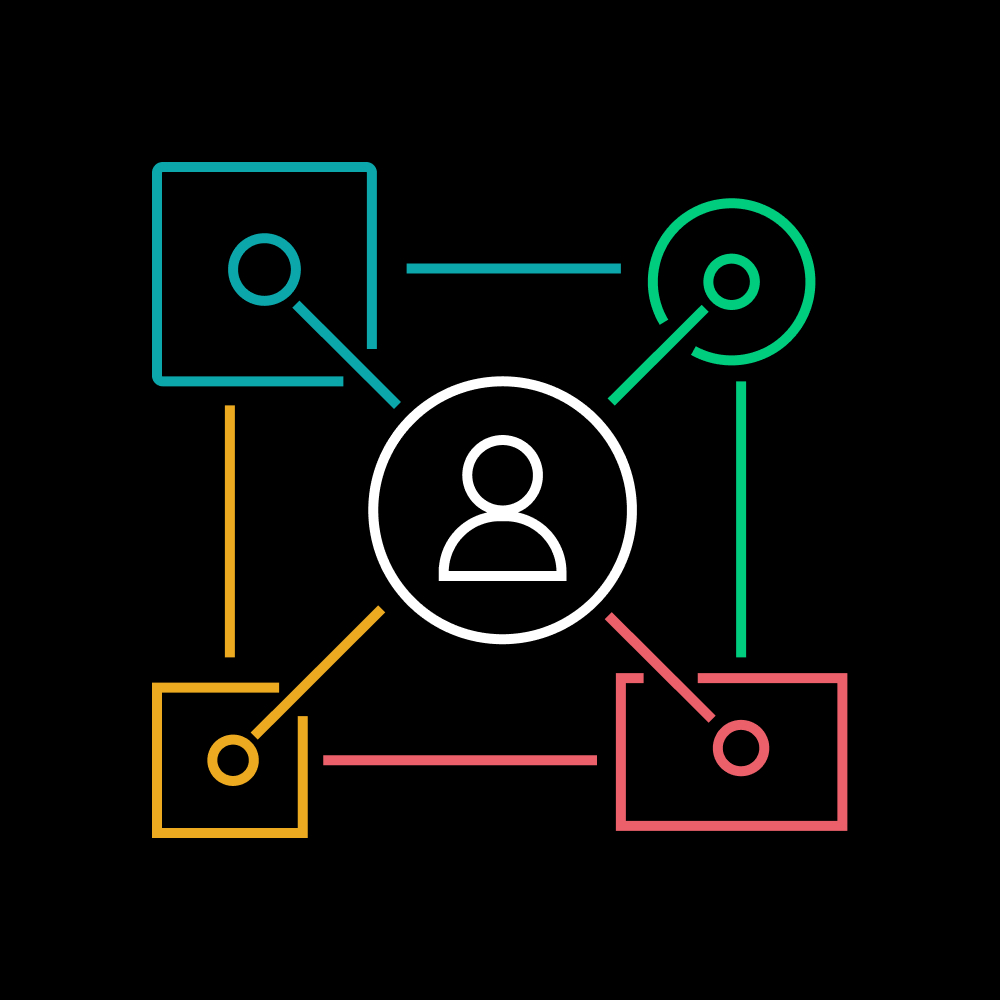 What is a Personal User Manual?
Everything you need to know about this simple tool for fostering empathy and connection on distributed teams
Posted July 15, 2022 by Anna Brown
"What happens to our culture if everyone is working from home?"
"But we'll lose all of our culture if we don't come back to the office."
When we talk with executives about how they're adapting to flexible work, "culture" often comes up as a top-of-mind concern. The perception seems to be that people can only create and sustain culture when working together in person and face to face.
Of course, that isn't true. While it's difficult to measure something as intangible and ineffable as culture, data from the Future Forum Pulse consistently shows that employee experience and sentiment is not wholly dependent on spending time together in the office. In fact, remote and hybrid employees (particularly Black and Hispanic/Latinx respondents) score higher than full-time office workers on all elements of the employee experience, including on culture-adjacent measures like sense of belonging at work and value of relationships with coworkers.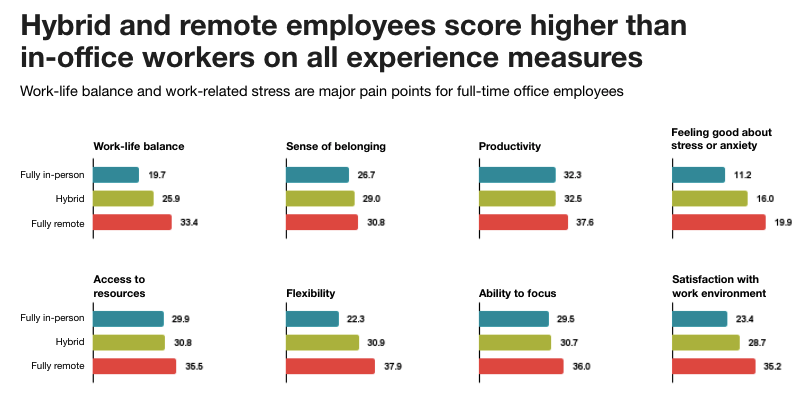 As companies adopt more flexible work models, leaders have an opportunity to build in intentional ways to foster trust and connection—key ingredients to culture. One way to get started is through creating and sharing Personal User Manuals (also known as Personal Operating Manuals).
Personal User Manuals, defined
Personal User Manuals (also known as "Personal Operating Manuals") are short descriptions of your background, values, and communication style. All team members should complete and exchange a Personal User Manual to help teammates better understand each other.
Personal User Manuals complement other tools, like team-level agreements, by providing a means for each person to explicitly communicate to their team how they work and what works best for them in a flexible environment.
Every person has their own communication style: different ways they "intake" information, feedback, or requests. Being explicit and up front about what works best for each individual can help teams develop norms that support varying communication styles, reducing frustrations or misunderstandings early and fostering trust between colleagues.
Benefits of Personal User Manuals
Personal User Manuals can shorten the learning curve for new employees joining a team. As such, leaders have found it useful to incorporate them into their team onboarding processes or team offsites. When used appropriately (often as a seeder for more in-depth, live conversations with teammates), a Personal User Manual can help a team to:
Build psychological safety
Improve communication
Provide insight to individual motivations
Avoid misunderstandings.
Foster empathy
Improve collaboration
Just the act of creating a Personal User Manual can help build the kind of self-awareness that Dawn Sharifan, Coach, Leader and former Head of People at Slack, considers an essential management trait.

"Self-awareness is the key to everything," says Sharifan. "Knowing your habits and triggers, what you're motivated by and your blindspots—these are the kinds of things that will allow you to lead and communicate with your team in the most effective way possible."
---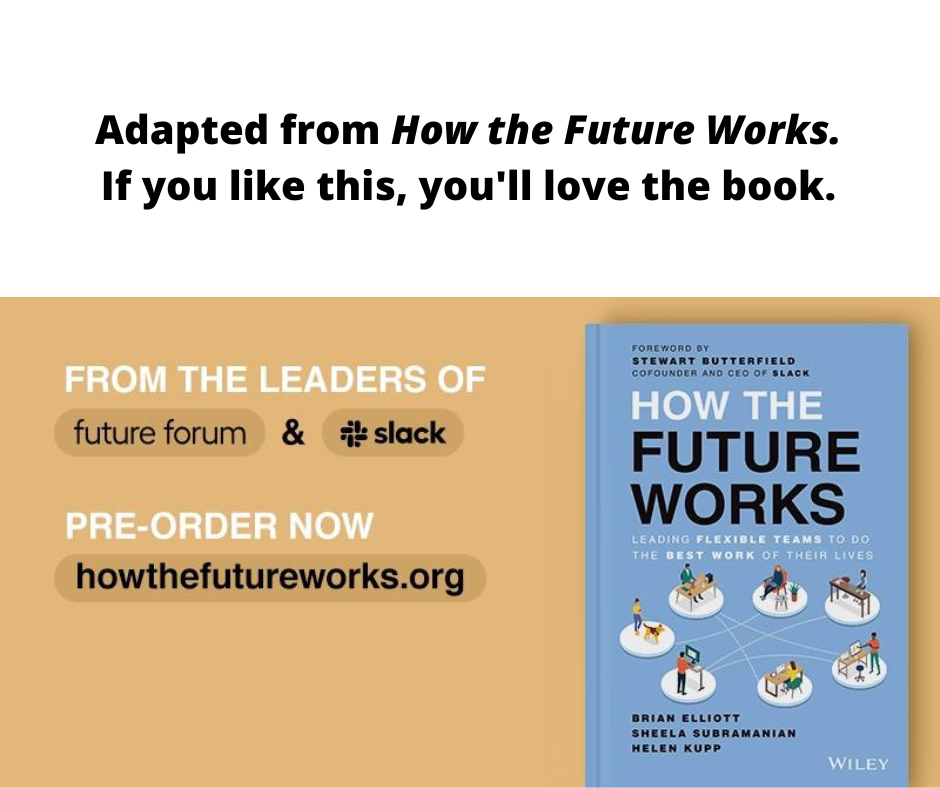 ---
How to get started with Personal User Manuals
Follow the leader
Revealing personal details in a Personal User Manual can feel quite vulnerable or even uncomfortable, particularly for new employees who are still building their confidence and finding their place on a team. So we recommend that the team leader be the first to complete a Personal User Manual, to model open communication and demonstrate that it's okay and encouraged to bring your whole self to the workplace.
Make time for live discussion
Treat Personal User Manuals as a jumping off point for discussion. Make time to answer any questions or address any concerns that your employees may have before they begin the process of drafting their manual, and be sure to review and discuss as a team, encouraging compassion and empathy.
What to include in your Personal User Manual
Personal User Manuals are most effective when they are short, succinct, and scannable. Ideally they should fit on a single page and the text should be active and engaging, including topics like:
My work style
What I value
How to best communicate with me
What people misunderstand about me
What I don't have patience for
How to help me
A few different examples of "how to best communicate with me"
"Content over format (and formality). I am a sponge. I'll take more content earlier rather than a formal presentation, and will always be glad to give feedback on early thinking"
"Bad news travels faster than good news. Please give me the bad news before I hear it from somewhere else. I would rather hear tough feedback directly."
"Audio-only where possible for meetings; video is just extra draining for me."
"Be direct. Tell me what you need and when you need it."
You'll note that the details under each topic can range from broad like "content over formality" to tactical like "audio-only for meetings" and often any single person's operating manual will have a mixture of both.
The template below, created by the Organizational Effectiveness team at Slack, offers a starting point to customize for your team or organization. The template includes essential topics about how you work with others. More importantly, it aims to push you and others to be more open and vulnerable about your needs and foster deeper connections with your team.
Personal User Manual examples
A number of companies and leaders have embraced Personal User Manuals as a way to foster compassion and empathy across teams. Software company Atlassian published a full playbook on how to create Personal User Manuals.

Leaders like Michael Lopp, Senior Director of Engineering at Apple, have published their own Personal User Manuals in his case, under the pen name Rands — inspiring others to do the same. Some managers refer to their own manuals as "Readmes."

Personal User Manuals are great tools for personal reflection and driving deeper, more connected conversations among team members. But don't think of this as a "one and done" exercise. Encourage sharing and revisiting your Personal User Manuals as your team grows and evolves.
Personal User Manual resources