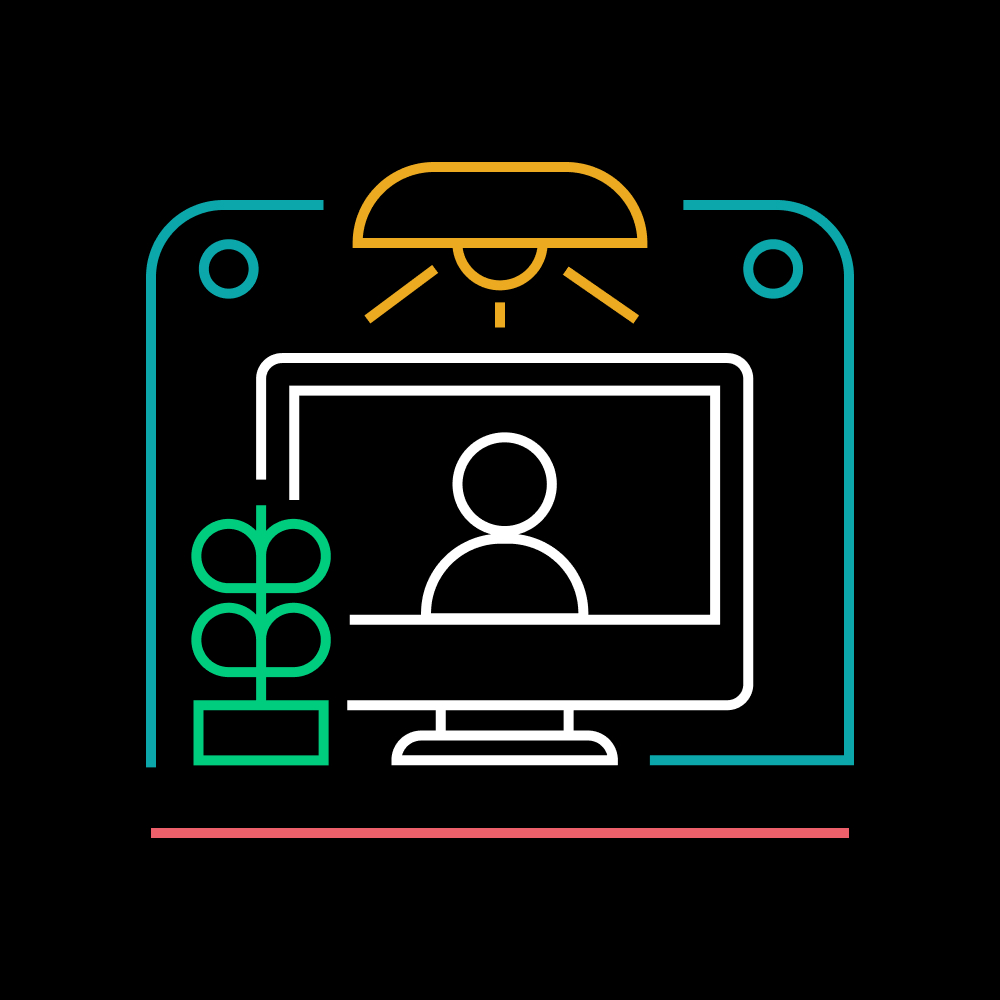 The hybrid office of the future
Asynchronous work enables flexibility for your employees and levels the playing field for diverse teams
Posted January 8, 2021 by Brian Elliott
Summary and key takeaways
The hybrid model is the future way of working for leading companies. Virtual-first is a fantastic option for ensuring parity and engagement for distributed teams, but isn't realistic for companies where some roles (lab work, services, media production) require physical space and colocation. But getting Hybrid "right" for you will take experimentation and rethinking processes.
Three top takeaways:
When is as important as where: enabling asynchronous work allows flexibility for people and levels the playing field for a diverse team.
Digital is your new headquarters: keeping teams engaged, informed and motivated means stitching together through tools — and limiting your reliance on meetings.
Executive behaviors make or break hybrid: if you don't reset how, where and when executives show up for work, "faux flexibility" could be your undoing.
---
Background
Offices are an artifact of the industrial age. Until the 19th century, people were generally paid for what they produced. With industrialization, it was no longer possible to compensate for their "piece work;" workers started being paid for the hours they worked. The office emerged as a convenient way to control those hours, take attendance, and measure output. Then we put people into rows and pushed carts of punch cards down the rows to turn humans into input devices. Many decades later, we were still beholden to those same habits and processes — 9-to-5 days, centralized locations, "headquarters" being the seat of power.
Until now. The pandemic has blown up conventional wisdom of the need for offices for 9-to-5, five days a week work. In research by Future Forum, nearly 90% of workers want to either work fully remote or have greater flexibility in where they work.
Distributed teams, and hybrid models are the most likely outcome. For employers, they open up broader talent pools, and enable more diverse teams to work better together. For employees, especially those outside the traditional centers of power, it means more opportunity and the potential for a more level playing field.
There are obvious cost advantages — companies no longer need to spend lavishly on real estate and amenities, and employees save on the commute, and have broader geographic options for living space.
Our research shows that, on average, people feel more productive, enjoy better work-life balance, and are more satisfied with their working arrangement working remotely than they were in the office. Study after study have shown positive impacts to productivity, as well as benefits to society from slowing brain drain, reduced emissions and bringing better paying jobs to a broader set of communities.
Companies had already been cutting back on office space; average square footage per office worker fell nearly 50% from the late 1970s to 2020. Cramming more people into open floor plans has not helped.
It's time to reimagine the role of the office in the future of work.
There's never been a better time to change.
Companies that adopt flexible work location and schedules will attract employees who have the ability to choose where they work. Studies already show that flexible schedules and work from home benefits dramatically outweigh yoga classes, free snacks and the on site gym, creating a far more attractive way to lure employees in competitive job markets. If you don't adapt, and others do, you risk losing talent.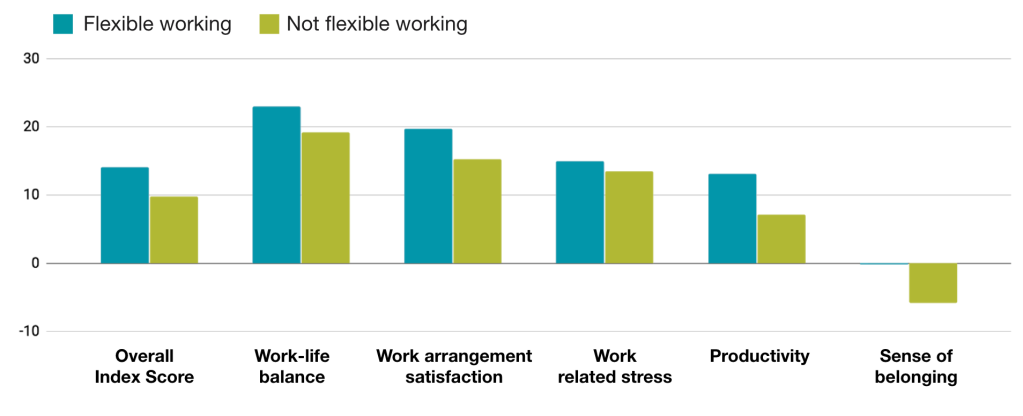 A company's lifeblood now flows through digital channels. Headquarters is your collaboration tool. It's where executives share updates, people ask questions about the latest all-hands video, designers share Figma mock-ups, support agents share Zendesk tickets to get help from engineering, and teams find the #watercooler channel and share the awesome meal they made last weekend. Executives have made themselves far more available, and vulnerable and real, to their teams through work-from-home; why would you go back to that top floor and blow all the traction you've gained in engagement?
Last, and of critical importance, our own research shows that more remote work, including in hybrid environments, improves belonging for a key group: BIPOC employees. Given that 72% of new employees in the US over the next decade will be non-white, companies need to leverage every possible tool to level the playing field.
It's time to move fully into digital headquarters, and rethink where and how you use shared work space as a tool, not a crutch.
Virtual-First vs Hybrid Environments
While there are a wide range of potential ways to think about how work and physical space come together, including 100% in an office five days a week, the two future-leaning models are Virtual-First and Hybrid.
Virtual-first designs employee engagement, processes and access to space around an assumption that all employees and activities will be conducted primarily in virtual settings, modelled after companies like Automattic and Gitlab but recently adopted by Dropbox, Shopify and others. That said, "virtual-first" doesn't mean "no access to space" as many of these companies are either keeping some dedicated space or providing employees who need space with funds for co-working space subscriptions, and all still intend to leverage physical gatherings on episodic bases for team social cohesion, quarterly and annual gatherings of larger groups.
Hybrid companies will retain more space, but enable more flexibility both in where people work, and how often they leverage shared space. Hybrid models enable the types of flexibility desired by employees, and provide benefits of more distributed employees and reduced space without moving to a fully variablized footprint. Hybrid is more realistic for many companies who have roles that require colocated spaces (labs, services, AV production). Companies looking at hybrid models are more likely to reduce office space per employee, leverage "hoteling" options already being adopted by many (for example, McDonald's), and reduce space in core headquarters locations in favor of more distributed space or coworking access.
Many companies are combining a more geographically dispersed footprint — suburban office space in the US averages 58% cheaper than central business districts, not to mention NYC vs Atlanta — with lower square footage per employee. The subleasing market in the US is already larger than it was in the dotcom implosion and JLL estimates it will hit 150M square feet by the end of 2020 — or the entire office space of Atlanta.
Changes to how, not just where
Both models require tackling some fundamentals of how work is done, changes that are in the best interest based on our research of overall employee engagement, productivity and sense of belonging.
Greater flexibility in when work is done, as well as where. Enabling flexible schedules requires work, but yields sizable material improvements in our research.
Enabling asynchronous work, and reducing dependence on 9-to-5 synchronous meetings for getting work done.
Clear rules for using and accessing shared space, setting standards for practices from meetings (dial in from laptop, even in an office) to executive locations.
Moving headquarters to digital tools — communications and collaboration hubs that integrate company-wide communication, team-level collaboration and open platform integration of all the tools various functions use.
Read our playbooks on Making Flexibility Work and Creating a Digital HQ for more information.
Some companies will undoubtedly retain the five-days-a-week, 9-to-5, everyone in an office. The combination of legacy habits, beliefs and fear of change will drive different decisions; existing leases may slow firm adaptation of new models. Companies with sufficient cultural reasons and rationale for doing so may last through providing outside benefits, a draw on those who want the formality of an office, or a strong enough brand pull to retain employees. But for employees who want more flexibility — the nearly 90% in our study — the risks of employee defections are material.
It's up to the Executive Suite
Perhaps the greatest risk of the Hybrid model is executive behavior. Companies that create policies that look like Hybrid — remote work policies, flexible schedules — but allow executives to re-centralize in one building, every day, and own conference rooms risk creating second-class remote citizens and false pretenses to flexibility.
Getting it right will matter. And that example has to come from the top.