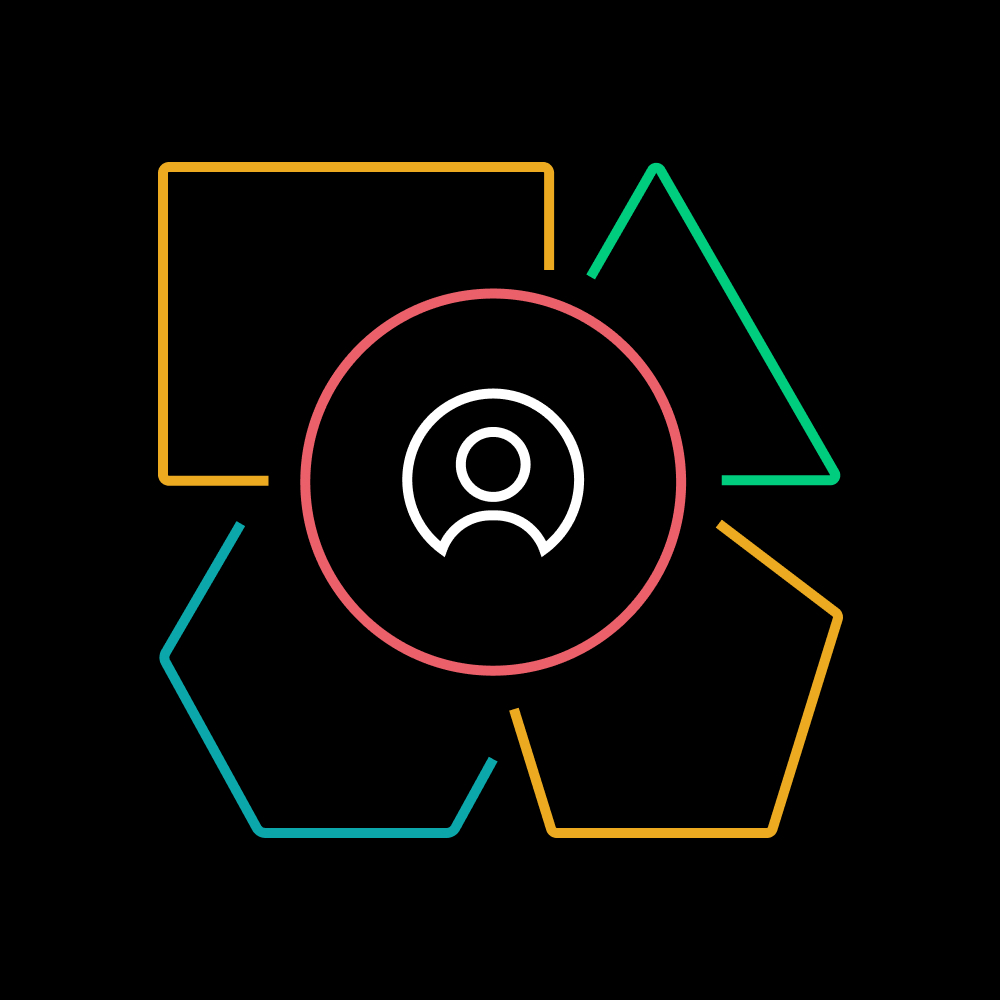 Time to show up: The 5 investments that CEOs must make to create an inclusive workplace
Posted January 28, 2021 by Sheela Subramanian
The murders of Ahmaud Arbery, Breonna Taylor, and George Floyd opened up many eyes to the realities of systemic racism, and spurred CEOs to finally speak up about racial equity at their companies and in society. But during times of crisis, investments in diversity efforts often decrease, even though Diversity and Inclusion (D&I) efforts are the "critical part of the solution to those challenges." Despite the multiple crises that surround us, now's the time for CEOs to move beyond words and take a hands on approach to shaping inclusive cultures. In the words of Kim Seymour of WW, "when it's March 2021, are you still showing up?"
Last week, Future Forum hosted an executive roundtable with FORTUNE titled: "How do you show up?" The conversation was facilitated by several discussion leaders, including Crystal Ashby, Interim President and CEO of the Executive Leadership Council (ELC); Billy Dexter, Managing Partner at Heidrick & Struggles; Ashley Goldsmith, Chief People Officer at Workday and Lynne Oldham, Chief People Officer at Zoom, as well as a variety of other executives. 
One sentiment was clear: it's on CEOs to "own" building diverse and inclusive cultures as part of their jobs. They must ask themselves more introspective questions, adopt more robust recruiting and retention policies, measure results, and hold themselves accountable.
"In order for D&I to work, it has to be built sustainably. In general, we don't do a good job of staying the course and making sure it is part of the fabric of the organization. Where does the ownership sit? With the CEO."

Crystal Ashby
Interim President and CEO of the Executive Leadership Council (ELC)
Simply put: it's time for CEOs and Boards to move beyond simply saying they care to actually doing something to drive equity in the workplace.
Inclusive practices must start from the top
CEOs have a lot of work to do when it comes to driving racial equity in the workplace. According to the Remote Employee Experience Index, a survey of 9,000 remote knowledge workers, an absence of an equitable support structure is evident in the workplace: 65% of white workers feel supported by their managers, while only 46% of Black employees share that sentiment.
If you want to see impact, D&I efforts need to be part of the fabric of the organization, rather than as an add-on program. As Billy Dexter mentions in the quote below, CEOs need to approach it like a business initiative, complete with dedicated resources, accountability, and milestones. Your people are core to your business, so their inclusion should be part of your core strategy, rather than as an ancillary program.
"Sometimes the D&I work sits on the outside. It needs to be incorporated into the business strategy."

Billy Dexter
Managing Partner at Heidrick & Struggles
While companies are now hiring executive leaders for D&I work, these individuals will not succeed unless there is firm commitment from the CEO to change how things are done. Chief Executives — and their Boards — need to set the example from the top and are the ones who should be held accountable.
"As an inclusive leader, your job is to look around the table and notice who's not there. Then go ask yourself why, and fix it."

Ellen McGirt
Senior Editor, Fortune
Investments and commitments can't be episodic
We're seeing a lot of "wokeness" during these recent times, but what happens when the hashtags fade and the media attention wanes? Weaving D&I into the fabric of your company does not happen with episodic statements. It requires increasing investment over time and continual conversation, monitoring, and investment. As CEOs, you also need to ask yourselves how much burden you are putting on your employees of color to lead during this time. They are just as tired and burned out as everyone else.
"Black employees are being called upon to lead a lot of these charges and be the face of them, but it is exhausting, and they need accomplices. How much are you asking them to fix all of this, when it wasn't their responsibility to begin with?"

Kim Seymour
Chief People Officer, WW
An area of commitment: investing in strength in numbers. One of our research partners, Denise Lewin Loyd, found that the magic number when it comes to making diversity work is three. One person on a team changes everything, but two isn't always good. With three, the dissimilar people start being seen as individuals. And, with three—an odd number—it's harder for the team to splinter into competing factions. Think about the role of "tokenism" in your culture and invest in building a network of accomplices among your senior leadership bench.
Get there by considering where you're sourcing your talent
The shift to hybrid work has opened opportunities for sourcing talent across different regions. Utilize this moment not as a temporary thing: it's time to start hiring remote-first employees from all parts of the world to bring more diversity to your talent.
And also think about which universities you're supporting to recruit younger talent. If you've moved beyond the Ivy League to the top five historically black college and universities (HBCU), great! But you can go further, as Kim Seymour puts it: "How about you find one that is a small, liberal arts HBCU? There is so much out there and so much to do."
Transparency holds leaders accountable
If your organization has a firm commitment to creating an inclusive environment at the executive level and putting resources behind it, people within the organization are still hungry to know about the impact. The first step is to focus on the outcomes, rather than all of the activities. What are you doing that is driving engagement in your organization and what are you doing just to make yourself feel better? To which metrics will you hold yourself accountable?
As noted above, diversity and inclusion efforts should be treated as a business objective. Consistent reporting of the data matters, both for your executive team and your broader organization. Consistent reporting also breeds trust and builds more engaged teams. Leaders must demonstrate that transparency is important (by modeling the behavior), create an infrastructure for reading and responding to employee questions, and manage the conversation by acknowledging the questions asked.
But don't get so wrapped up in the numbers that you forget about what you're trying to achieve. As Nadia Rawlinson, Slack's CHRO, puts it: "It's really about the process, the behaviors, and the actions you take over time that are actually going to make a difference, not the act of sharing the data itself." It's on leaders to drive the behaviors, measure the outcomes, and be vulnerable enough to ask employees for feedback.
Be true to your toughest critics first
Speaking of accountability: invest in efforts to build a better organization, not to get a headline. Internal communication should be prioritized over external PR, as your toughest critics will be internal employees. Plus, you'll be better equipped for external conversations because the internal ones will likely be more challenging.
"Your employees are watching. You need to think about how you keep them engaged in the journey. And in some cases, that transparency might not be what you want to say, which is 'Hey, we didn't get this right yet, but we're still committed to it and we're going to double down and get to where we said we'd be.'"

Crystal Ashby
Interim President and CEO of the Executive Leadership Council
To Crystal's point, you're not going to get everything perfect and that's ok. But it's on leaders to model accountability and show vulnerability about successes and opportunities. Building an inclusive culture isn't about placating the public. Says Kim Seymour: "It's about moving things forward."
A final word
As Kara Helander, Managing Director, Chief Inclusion & Diversity Officer at Carlyle Group puts it: "We need to bake diversity, equity, and inclusion into the very definition of what a leader is."
While there is no set playbook for building diversity and inclusivity, this past year made it clear that this is a role that can no longer be delegated. It is the CEO's responsibility to enable employees to bring their whole selves to work and hold a seat at the table.