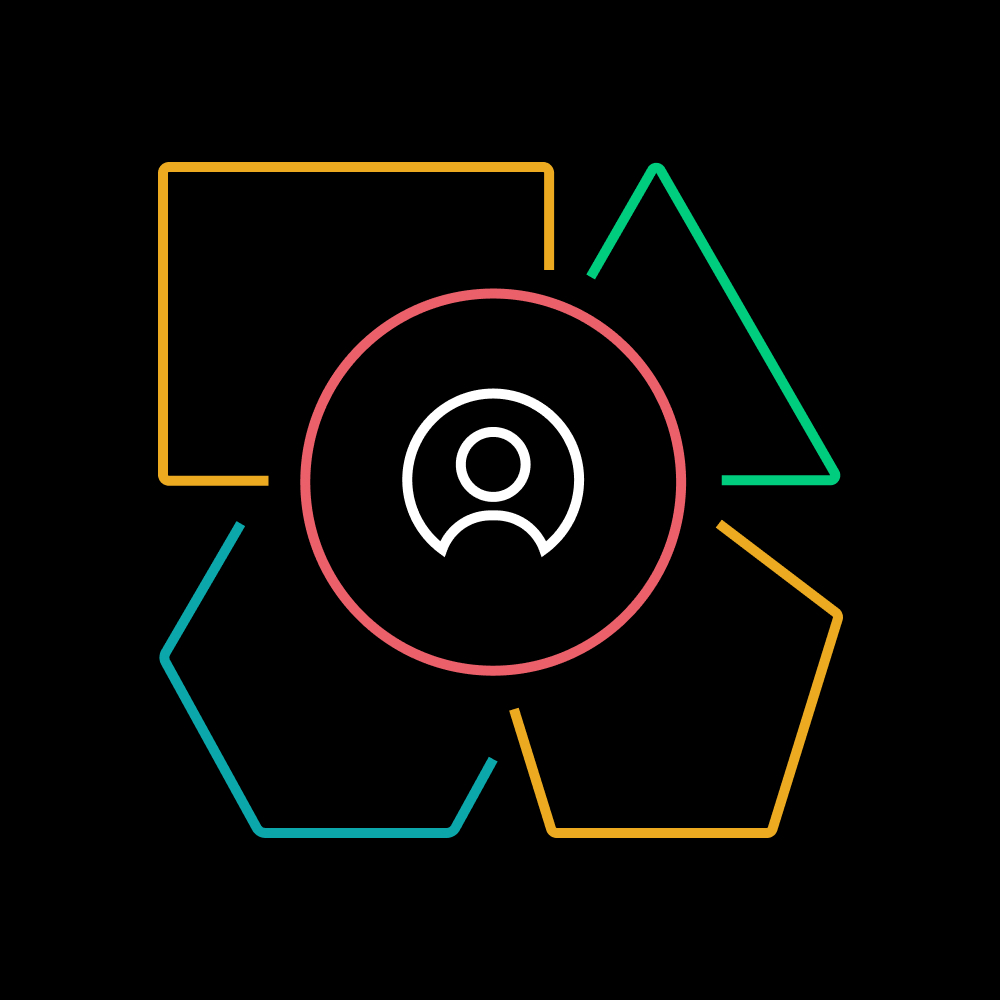 Management Leadership for Tomorrow (MLT) joins the Future Forum consortium
A partnership committed to providing leaders with tools and insights to build a truly diverse, inclusive and successful organization
Posted March 11, 2021 by Helen Kupp
Management Leadership for Tomorrow (MLT), a national nonprofit organization working to ensure that Black, Latinx and Native American people reach and thrive at the highest levels of corporate America, is joining the Future Forum as a founding partner. Slack's Future Forum is a consortium reimagining work through data and dialogue, enabling leaders to create a people-centric and digital-first future of work.
MLT will collaborate with the Future Forum on projects designed both to give historically discriminated people the professional coaching and playbook for hitting the high-performance bar and accelerating the network needed to thrive and to give corporations the roadmap needed to build diverse and inclusive teams. Specifically, MLT and the Future Forum will partner on:
Deep-dive research that explores how historically discriminated groups can excel in the post-pandemic world of work. For example, what are the opportunities and risks that a hybrid working model might present for Black, Latinx and Native American professionals?
Roadmaps to ensure that corporations take advantage of this once-in-a-generation shift in work to transform their approach to diversity and inclusion. This will include outlining the results-oriented steps that organizations need to take, including recruitment, retention, advancement and engagement of diverse talent.
"The past year has fundamentally reshaped the way we collaborate, communicate and work. Despite all of the challenges and obstacles, we choose to be optimistic that there is a brighter future ahead. We're excited to partner with the Future Forum to give organizations the insights and tools they need to move beyond statements, and dig into the rigorous work of building a truly diverse, inclusive and successful organization. Working together, we can create breakthrough opportunities for underrepresented communities, dramatically increase the number of diverse leaders, and transform society for everyone's benefit."

John Rice
Founder and CEO, MLT
"The workplace is the front line in the battle against systemic racism, gender discrimination and economic inequality," says Helen Lee Kupp, the director of product strategy and partnerships at the Future Forum. "The unprecedented changes of the past year have shone a spotlight on both the terrible toll of systemic racism and the need to profoundly change virtually every facet of the world of work. We're thrilled to collaborate with MLT to help executives across the country make the radical shifts required to build a future workplace where everyone thrives."

MLT joins other Future Forum partners the Boston Consulting Group, FORTUNE and Stanford professor Pamela Hinds. Current initiatives from the Future Forum include:
Visit futureforum.com for the latest research, content and events.
---
About Management Leadership for Tomorrow (MLT)
Management Leadership for Tomorrow (MLT) is a national nonprofit working to transform our country's leadership pipelines and increase access to the American dream. MLT provides Black, Latinx and Native American talent with the coaching, playbook and networks they need in order to excel in high-trajectory careers, secure economic mobility for their families, and become high-impact senior leaders equipped to advocate for vulnerable communities. MLT also provides a comprehensive solution for institutions, which combines best-in-class recruitment, retention and diversity strategy offerings. MLT has established a clear standard, along with a comprehensive framework for racially equitable workplace practices, through the MLT Black Equity at Work Certification initiative. Learn more at www.mlt.org.