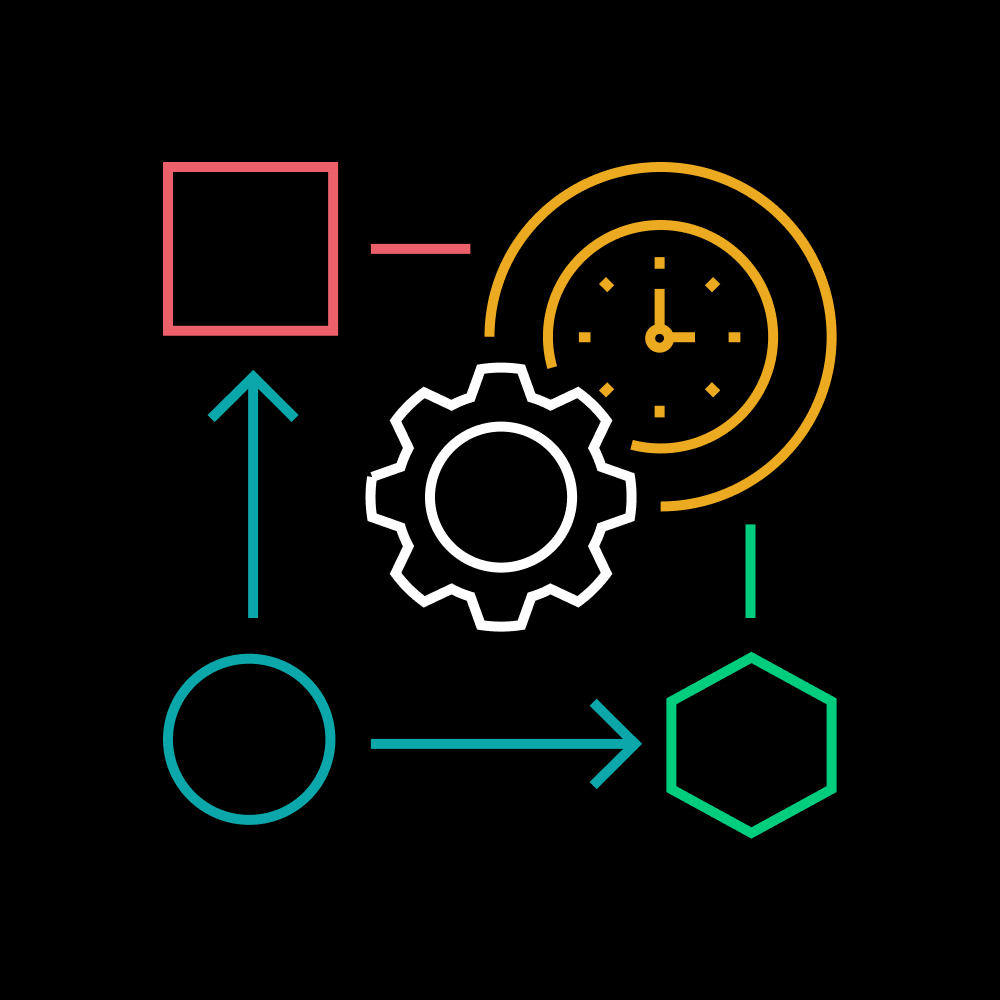 What is a nonlinear workday?
Nonlinear workdays support employees to fit work into their lives, instead of the other way around
Posted August 4, 2022 by the Future Forum team
Your employees don't just prefer flexibility—they're increasingly demanding it.
In our Global Pulse survey, 80% of knowledge workers now say they want flexibility in where they work, while 94% want flexibility in when they work. Flexibility continues to rank second only to compensation when it comes to determining job satisfaction. And compared to employees with flexible schedules, those with rigid work schedules are three times more likely to "definitely" look for a new job in the next year.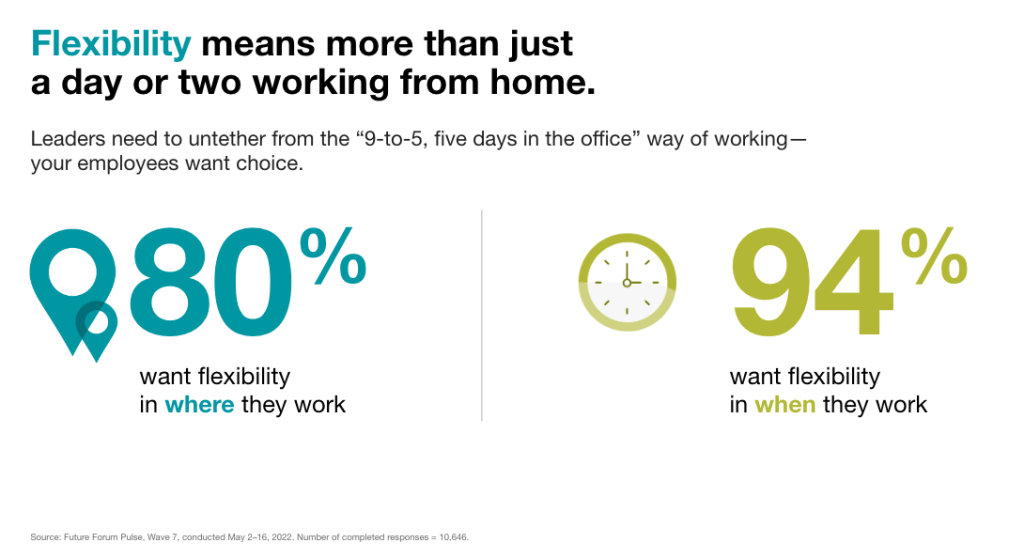 "Life is complex," says Darren Murph, head of remote at the open-source software company GitLab. "The more flexibility you have, the more you'll be able to navigate life's curve balls, and the less stress you'll have."
GitLab—whose 1,600 employees work from home offices around the world—has lots of practice offering its employees location flexibility. But that's no longer enough to attract and retain the best talent, Murph says. By optimizing their workflows for the so-called "nonlinear workday," GitLab is among the growing crowd of companies that are giving employees the control and flexibility they expect.
Nonlinear workday, defined
A nonlinear workday means employees break their workday into two or more blocks, rather than logging on for eight hours straight. Nonlinear work exists along a spectrum of flexibility: Teams can set schedules in advance to accommodate core work hours for real-time collaboration, or allow employees to spontaneously fit all tasks into each day as it shapes up.
Nonlinear workday example
So what does a day in the life of the nonlinear workday look like? The day before we chatted with him over Zoom, Murph woke up early and got a few hours of focused, asynchronous work in before breakfast. He spent the late morning "goofing off and playing Mario Kart" with his toddler and two nephews, who'd stayed over the night before. After that, he chatted with a contractor who'd come by to do some work on the house, before heading back to his home office to take calls while his wife took the kids outside to play. In the afternoon, he took advantage of the kids' nap time to get some exercise, then packed the car and made the two-hour drive to the grandparents' house for the weekend. After clearing the dishes and getting the kids down, he settled in for a few more hours responding to posts from his colleagues, before calling it a night at around 11:30.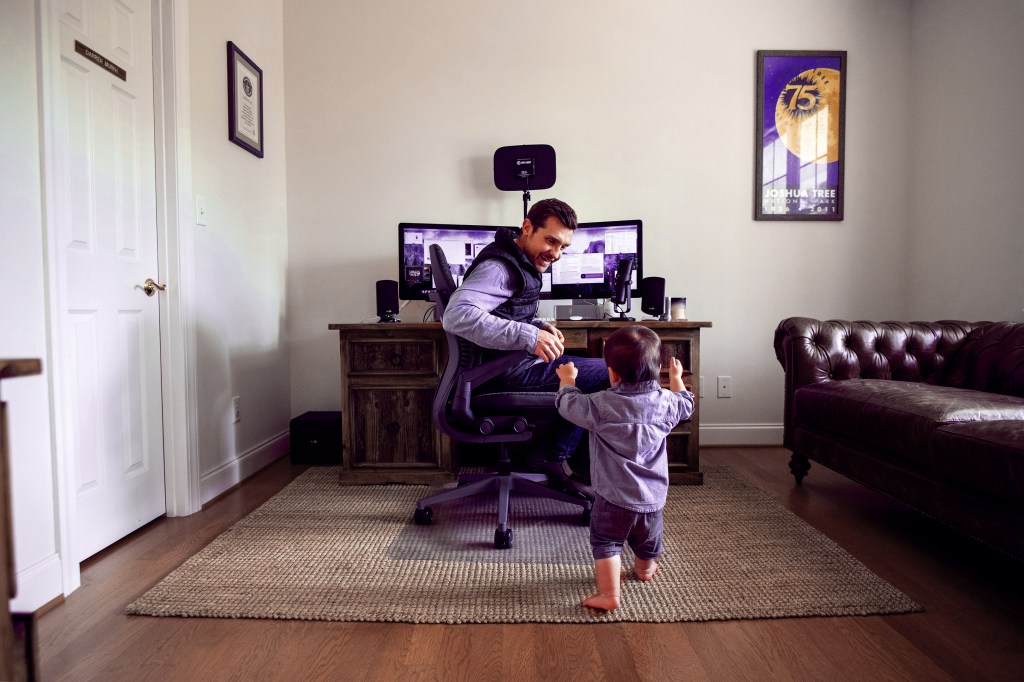 "All these different things were crammed into one day," Murph said. "I'd never have been able to do all that if I'd had to work a rigid schedule in the office."
Throughout the day, Murph posted and responded to messages in Slack and on GitLab, the company's DevOps platform. He edited and left comments on a shared draft of a presentation deck in Google Slides, and took about three hours of calls and meetings over Zoom. He sent very few emails to colleagues. "Email is exclusive by design. We try to do all our work in GitLab, which is designed to be collaborative and transparent."
Benefits of nonlinear workdays
Health and wellness: Murph says nonlinear work helps him stay active and healthy, since he doesn't have to drag himself out of bed to fit in exercise at the crack of dawn. Instead, he can make the most of warm, sunny afternoons and use fitness as a break to clear his head in the middle of the day. This kind of flexibility is great for everyone, says Murph, but it's critical for people managing chronic illness, pregnancy, or sudden health crises. They can tackle their work at the times of day their minds and bodies are best suited for it, while avoiding the stigma of informing their employer of medical appointments or other health needs. "For some of my colleagues, this is the difference between this person being in the workforce and not being in the workforce," Murph says.
Caregiving: Instead of scheduling your family's routines around work, you can arrange your professional tasks to accommodate getting the kids off to school or taking your parent to their weekly appointment. As inflation and the childcare and eldercare crises squeeze family budgets, nonlinear work can also help multiparent or multigenerational households save money, allowing parents to trade off working and caregiving throughout the day.
Passions: Nonlinear workdays also help employees to balance their professional commitments with hobbies and volunteering (not to mention time-sensitive errands and chores). An employee on a nonlinear schedule can sign up for a late morning art class or help out at their kid's school a few afternoons a week. Murph credited his nonlinear workdays with facilitating the adoption of his toddler, since it was so easy for him to schedule his work around the adoption-related appointments and paperwork. "It's adoption for us, maybe it's some other passion for someone else," Murph says. "Think how much social change we could make if more people were to get on board with nonlinear work."
Optimizing to each person's body clock: A nonlinear schedule gives employees the autonomy to optimize their varying sleep schedules and attention spans. Early birds can get a start on their projects before their families are up and about. And night owls can settle into a few hours of focused work after getting the kids off to bed. Breaking up the workday also allows employees to set work aside when they're stuck on a problem, rather than expecting them to muscle through it until their eight hours are up. That means they can come back to the problem later, when they're refreshed and ready to take it on.
Attract and retain top talent: "COVID opened people's minds to location independence, but we're already getting used to that," Murph said. "The next frontier is time independence. Employees are not going to be satisfied for long with just location independence. The top talent in the world is going to gravitate to where the most flexibility is available, because that's the environment where work doesn't feel like it's in competition with life—instead, they're ebbing and flowing with each other."
"The next frontier is time independence. Employees are not going to be satisfied for long with just location independence. The top talent in the world is going to gravitate to where the most flexibility is available, because that's the environment where work doesn't feel like it's in competition with life—instead, they're ebbing and flowing with each other."

– Darren Murph, Head of Remote at GitLab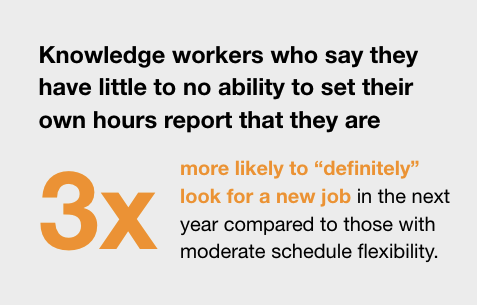 How to get started with nonlinear workdays
Align leadership: Shifting to nonlinear work means fundamental shifts in expectations, norms, communication, and shared values throughout the company. So change should start from the top, and executives need to champion this change and model them in their own workdays. Where to start? Check out our playbook for establishing shared purpose and principles for flexible work, then follow it up with devising guardrails to keep everyone on track.
Decide on core work hours: According to data from our Pulse survey, two-thirds of workers prefer "flexibility within a framework"—a predictable schedule that allows for the autonomy to make adjustments day over day. To meet that demand, teams can set "core work hours": pre-designated time when team members agree to be online and available for meetings or feedback, allowing employees the flexibility to adjust working hours during the rest of the day.
Replace your meetings with memos: A good first step for companies looking to make the shift to nonlinear working is to designate a small team to pare down their meeting schedule in favor of memos for one quarter—especially recurring meetings, which Murph calls the "lowest of the low-hanging fruit" for eliminating unnecessary synchronous time.
Documentation: Thorough, searchable, fine-grained documentation is the core of asynchronous communication at GitLab, and asynchronous communication is what makes nonlinear workdays possible. For starters, the employee handbook currently runs to 1,500 pages, and is written and organized to be "optimized for knowledge retrieval, instead of knowledge transfer," as Murph explains it. "Most orgs try to optimize for how fast can Person A tap Person B on the shoulder and get what's inside their head. The right thing to look at is how fast can any person tap into a system and extract the information needed as fast as possible, even if no one else on their team is awake."
Build your asynchronous muscle. If your team prioritizes written communication over meetings, task boards over emails, and formulating detailed responses rather than reacting to an incoming barrage of instant messages, you're in a better position to let employees fit their work into their lives instead of the other way around. This style of communication has massive benefits of its own—done right, it can be more efficient than traditional, synchronous work, and has been shown to combat burnout. But it requires strong leadership, specific standards, good documentation, mutual trust, and employees who are eager to make the most of their autonomy.
Communicate your capacity—inside work and out of it. Use Slack notifications and scheduling tools to let your colleagues know when you'll be available. (This can also give managers who are initially leery of nonlinear work some peace of mind that their reports are holding up their end of the bargain.) And if you work from home, head off interruptions through open conversations with family and roommates about when you are and aren't available. Check out Smartsheet's tips for working from home with kids for more ideas.
Nonlinear workday resources